On March 2, 2012 we were dealing with 8 inches of snow around here. Today the Chorus Frogs are calling, the red-winged black birds are staking out their territory, and the finches and robins are fighting over last year's nests. People are biking to work; kids have shed their snow pants and boots. The high today for Southern Wisconsin? A balmy 77°F. Perfect for playing with bubbles. Spring has sprung. Actually, it feels a little like summer, and all of us here at Promega Connections are suffering from spring fever. So to celebrate here's a video about bubblology, with a bubble recipe and instructions for making an awesome bubble rod. Have fun!
[youtube http://www.youtube.com/watch?v=w9ASVgO9U6k&w=560&h=315]
The following two tabs change content below.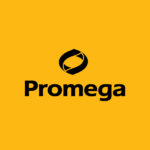 Promega products are used by life scientists who are asking fundamental questions about biological processes and by scientists who are applying scientific knowledge to diagnose and treat diseases, discover new therapeutics, and use genetics and DNA testing for human identification. Originally, founded in 1978 in Madison, Wisconsin, USA, Promega has branches in 16 countries and more than 50 global distributors serving 100 countries.