Massively parallel sequencing (MPS) has gained popularity for specialized forensic applications. However, the amplification of short tandem repeats (STRs) and analysis by capillary electrophoresis (CE) remains the gold standard for the vast majority of forensic laboratories.
Recently, Promega announced the launch of the Spectrum CE System, a new capillary electrophoresis instrument that supports future 8-color technology while maintaining compatibility with existing 5- and 6-color kits—even ones that Promega does not sell. In a market with limited instrumentation options for CE analysis, the Spectrum CE system offers features designed to streamline the workflow for analyzing casework and database samples.
Increased Flexibility with Continuous Plate Accessibility
A significant challenge facing forensic analysis laboratories today is the necessity to run samples in batches, requiring careful scheduling and sign-up rosters. The Spectrum CE System uses four 96-well plate positions and offers continuous plate accessibility, with no loss of efficiency during partial plate runs. This increased flexibility can free up laboratory staff time for more critical tasks and, ultimately, go from sample to analysis faster.
Meaningful Results from Challenging Samples with 8-Color Chemistry
Degraded samples or those with high levels of inhibitors can result in poor quality DNA profiles with existing 5- or 6-color chemistry. The Spectrum instrument is the first CE system to support the next generation of PowerPlex® 8-dye STR Systems. These new PowerPlex® Systems enable amplification and detection of more loci from challenging casework samples, resulting in more meaningful analyses. Laboratories using the 8-dye systems can also expect more consistent results from variable database and reference samples, due to the narrower range of product amplicon sizes.
For those laboratories satisfied with the performance of existing 5- or 6-color kits, the Spectrum CE System is still an attractive choice. You can continue using those same kits and still benefit from the increased throughput and flexibility that the Spectrum CE System enables.
Streamline Your Workflow with Simplified Setup and Operation
The Spectrum CE System was designed with one goal in mind: to make your life as a forensic analyst easier. This goal guided every aspect of development, and it shows in small conveniences like having the door open vertically so it minimizes the footprint and doesn't knock things off your laboratory bench.
It also shows in the convenient, ready-to-use packaging for consumables such as prefilled buffer and polymer. Further, the Spectrum CE System uses Radio Frequency Identification (RFID) to track key consumables, limiting "hard stops" to situations where there is a risk of instrument damage.
Automatic recording of plate barcodes and auto-import of plate map files with matching barcode information makes import of sample names a one-click process. This feature is supported by novel plate holders that allow barcode visibility when fully assembled and in the instrument. There is less opportunity for error, with an exact record of plates analyzed, resulting in easier, faster operation.
User-Friendly System Software for All Experience Levels
It's easy for new users to get up and running quickly with the Spectrum CE System. The Spectrum Control Software provides a simple user interface with a clear display of useful features, including run scheduling, consumables and array usage information. The software's ease of use can reduce training time and daily operation effort. Experienced CE users will appreciate the range of features, and they can be up and running on the instrument within an hour. For all users, less training time for proficient use means that more time can be focused on preparing samples and analyzing results.
Comprehensive Analysis Software That's Easy to Use
The Spectrum CE System can create .fsa and .promega output files for sample analysis. The instrument's .fsa output for existing 5- or 6-color multiplexes is compatible with GeneMapper® ID-X and GeneMarker®HID Software for Spectrum analysis packages. You can also generate .promega output for new 8-color multiplexes, and use it with GeneMarker®HID Software for Spectrum.
GeneMarker®HID Software for Spectrum CE Systems is designed for human identification and forensics applications. It includes "expert system" functionality—delivering accurate STR sizing and allele calling in both user-mediated and fully automated expert system analysis approaches at an affordable price point. In addition to fast, accurate and user-friendly STR analysis, the software includes various modules for improved analysis.
Expert Support Every Step of the Way
Promega chemistry and hardware are integrated to provide optimized results for the Spectrum CE System. We offer on-site installation and training for the instrument, software and STR kits, as well as timely on-site repair and preventative maintenance service to ensure minimal interruption of your laboratory operations.
Our Validation Services team can provide a range of optional services, designed to meet your laboratory's needs and your preferred scope of work. These services include:
Phone-based and on-site consultation
On-site bench work tailored to your requirements
Rapid turnaround of data analyses and summary reports
Visit the Spectrum CE System or the PowerPlex® 35GY System product pages to learn more, or contact us to request an instrument demonstration.
The following two tabs change content below.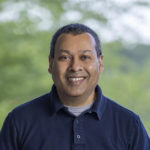 Ken is a science writer at Promega Corporation. Although his PhD is in molecular biology, he enjoys researching and writing about everything from M-theory to graptolites. When he's not spending time with family or serving his canine and feline overlords, Ken engages in a quest for a mythical creature known as "spare time". If he succeeds, he hopes to return to writing fiction so he can keep his brain in balance.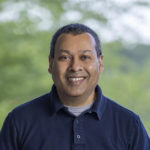 Latest posts by Ken Doyle (see all)