Albert Einstein once wrote: "to raise new questions, new possibilities, to regard old problems from a new angle requires creative imagination and marks real advances in science." The marriage of science and creativity, it seems, is indispensable for exploration and the discovery of new ideas.
As a life sciences company, Promega supports the work of scientists who are tasked with unraveling mysteries and who ask questions in an effort to get answers that improve the lives of others. Because creative thinking plays a key role in the scientific discovery process, Promega supports artistic exploration in many forms. As an organization, we appreciate that creativity reinforces the type of imagination that inspires scientific progress and innovation.
Since 1996, Promega Corporation has sponsored quarterly art showcases at the Promega BioPharmaceutical Technology Center on East Cheryl Parkway in Fitchburg, WI. This artistic initiative came about in an effort to explore the depths of creativity and science, and to demystify biotechnology and the work of Promega for our community. Promega Art Showcases, which occur four times per year and are open to the public, have featured the work of local, national and international artists, as well as the art of Promega employees.
Promega Art Curator, Daniel Swadener, has curated the art shows since their inception. Daniel affirms the process of creativity in art is, in many ways, linked to the process of discovery in science.
"Creativity in art and science are linked," he says. "Artists and scientists still have the same function in making discoveries, coming up with new solutions and new concepts. Promega wouldn't be what Promega is if it weren't for creativity."
He notes that both science and creativity require thinking outside of known boundaries and that these boundaries are worth exploring. "The sciences won't move forward if we deal only with what we already know," he says.
During the Fall of 2014, Promega featured the iconic work of Norman Seeff. The images and filmed photo-sessions depicted the photographer's creative interactions with hundreds of luminaries, including Martin Scorsese and Sir Francis Crick. Prior to the Opening Reception of the showcase, Seeff shared his journey to discovering the secrets of empowering personal and collective creativity in his lecture, The Power and the Passion to Create.
"The creative process involves imagination, emotion, partnership, not a hierarchical system. The key of the creative process, if you are going to do something innovative, you are jumping into the unknown," he said.
This art showcase uniquely focused on the creative process as seen through the eyes of Seeff. Others have explored the depth of creativity at Promega and across the world in different ways, while also delving into unknown topics and their unique interpretations. Themes have ranged from perceptions of vital signs beyond the prominent medical meaning to artworks being created using laboratory coats.
The Promega Spring Art Showcase, 'Creative Consciousness,' which opened for the public on Tuesday, March 10, and runs until May 29, is an artistic exploration into creativity and consciousness. The mixed media show features six artists who interpret the unique impacts of consciousness and its undefined meanings using illustrations, photography, paintings, poetry and creative performances. The theme resonates with creativity and mindfulness initiatives echoed around the company by workshops, classes and creative third spaces.
We urge you to stop in to view our current show. Learn more about Promega Art Showcases and the work we do, stroll through the BioPharmaceutical Technology Center, and let your mind wander as you explore the depth of creativity and science.
More information is available at: www.promega-artshow.com
The following two tabs change content below.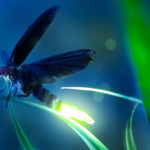 Roberta Braga
Roberta is a Communications Specialist in the Corporate Affairs Department at Promega Corporation. She earned her Bachelor of Arts degree in Journalism, International Studies and Portuguese from UW-Madison in 2012, and has been at Promega since. A native of Brazil, Roberta is an avid traveler, loves to read, and jumps at every chance to try something quirky and new.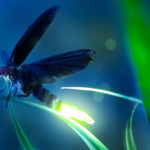 Latest posts by Roberta Braga (see all)