Today's guest blog about the 2020 virtual iGEM Giant Jamboree is written by Abigail Conner, Co-Team Leader of iGEM King's College London (KCL).
In October 2019, I returned to London from Boston feeling elated after an unforgettable week at the Giant Jamboree. My team, Capacity, had just won a Silver Medal. I had the privilege of presenting in front of the judges about our work. The Giant Jamboree presented me with a vision of where Synthetic Biology will take us and its potential to radically transform our society for the better. Words cannot describe the deep sense of pride I felt to be a part of this community. For the first time, I felt truly empowered as a young scientist and was hugely inspired by the brilliance of my peers. As a result, I was beyond happy to assume the role of Team Leader of KCL's 2020 team.
Almost immediately after touching down in the United Kingdom, I began to plan our project. Throughout the recruitment process and setting up applications, Stephanie Avraamides—the Head of Human Practices in Capacity—joined me in leading the team. As Co-Team Leaders, we would establish Renervate, a team of 19 undergraduate students from various STEM backgrounds, from Nutrition to Biomedical Engineering. Although we were fortunate to have met up in person several times before March, the onset of the COVID-19 pandemic scattered us across the world. Our team members represent sixteen different countries, meaning we had to navigate a range of time zones when working virtually. Despite this, we adapted to the virtual setting and worked tirelessly to develop Renervate. Come November, we would be rewarded for our endurance and commitment. I am thrilled to say that Renervate won a Gold Medal, Best Therapeutics Project, and nominations for Best Model and Best Supporting Entrepreneurship at last year's Virtual Giant Jamboree.
Renervate is a novel treatment design for patients with spinal cord injury utilizing Synthetic Biology. After a spinal cord injury occurs, there is mass cell death in the spine resulting in a fluid-filled cyst or glial scar that presents a significant barrier to spinal regeneration. As a consequence of the "gap" in the spinal cord, all functions below the site of injury are significantly perturbed. Fundamentally, our project aimed to design a biomaterial that could be implanted into the gap and provide a bridge for the broken axonal tracts to reconnect to each other. In this way, we could restore function and hugely transform the lives of those who have experienced a spinal cord injury.
Renervate's end product is a 3D-bioprintable nerve guidance channel or scaffold that is coated in a mussel-foot protein-based bioadhesive. This design maximizes axonal attachment to the material with the ultimate aim of encouraging regrowth along the surface of the scaffold. The scaffold is designed to have the appropriate mechanical and surface properties to withstand spinal pressures and encourage cellular growth. However, our chosen material has poor adhesive properties. Thus, we looked to nature to find a solution and came across mussel-foot proteins. Mussels employ these proteins to adhere to surfaces in highly turbulent waters. Therefore, mussel-foot proteins are highly adhesive and have been extensively investigated in the field of biomaterials (as well as by iGEM teams!). We created a bacterial gene expression system to facilitate the polymerization of our chosen protein, Pvfp-5β, into a bioadhesive coating. We are very fortunate to have collaborated with Professor Annalisa Pastore and Dr. Caterina Alfano in our mussel-foot protein research and are looking forward to working with them in the future. Although we were unable to get into the lab last year, we eagerly await the opportunity to validate our designs during the Phase II element of our work.
Our journey to success was arduous and exhausting (as all iGEM projects are) but still full of so much friendship, resilience, and joy. Working during a pandemic is not easy, especially when you cannot see your teammates in person. There were many hurdles we had to overcome. Despite this, our team formed a genuine bond and I consider my teammates family. We found ways to socialize remotely, from painting together to playing virtual board games. None of this would have been possible without a generous grant from Promega, which secured our participation in the Virtual Giant Jamboree. Our 2020 team would like to express our deep gratitude for Promega's support.
We would also like to extend our thanks to our PIs, Dr. Anatoliy Markiv and Dr. Alison Snape, and our Supervisors, Professor Annalisa Pastore and Dr. Caterina Alfano. It truly takes a village to raise an iGEM team. iGEM at King's continues to grow and we recently finalized our 2021 team. Although I will no longer be a Team Leader, I will continue to work with KCL iGEM 2021 as an Instructor. I have left KCL iGEM in good hands—be sure to expect big things from our current Team Leaders, Alya Masoud Abdelhafid and Luke Bateman. Don't be surprised if you see them on the main stage in Paris this fall!
Promega was a proud sponsor of the King's College London iGEM team in 2020. To learn more about Renervate, visit the Team KCL's wiki.
---
Competing in iGEM? Learn more about how you can get support for your iGEM project at our website and check out our resources for iGEM teams, including Q&A webinars and tips for creating scientific posters.
---
Related Posts
The following two tabs change content below.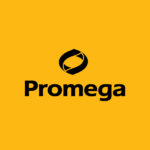 Promega products are used by life scientists who are asking fundamental questions about biological processes and by scientists who are applying scientific knowledge to diagnose and treat diseases, discover new therapeutics, and use genetics and DNA testing for human identification. Originally, founded in 1978 in Madison, Wisconsin, USA, Promega has branches in 16 countries and more than 50 global distributors serving 100 countries.