This blog post was cowritten by Sara Klink and Kari Kenefick.
Promega technical manuals have a new look! But never fear, our manuals still contain the protocol instructions for correctly using Promega products and include data, product and component storage information that you need to be successful at the bench. The cover art on our manuals now incorporates the use of imagery created by David Goodsell, which you can also find on our product boxes and at www.promega.com. The new cover image is being applied as we create new technical manuals or revise existing documents. Below are the old (left) and new (right) covers to compare:
Background on the Technical Manual Cover Image Artist, David Goodsell
David Goodsell, Ph.D., has been creating colorful cell images since the 1980s. He is a structural biologist at the Scripps Institute, initially trained in x-ray crystallography.
Goodsell was an early adopter of computer software developed for flight simulation, using it to generate detailed cell structure models. The images of Ebola, HIV and Zika viruses (to name a few) that Goodsell has created, are drawn by hand after hours of work to determine the size and shape of the minute components involved in each cell. Once the drawing is complete, watercolors are employed to create the beautiful images. Goodsell is quick to note that the colors are chosen with complete artistic license. Cells and microbes aren't colored as he presents them. But the colors help us see and appreciate the structures, making his paintings akin to works of art.
In this interview, David Goodsell describes his process and the cellular imagery being used at Promega for kit boxes, the web site and on technical manual covers.
Technical Writing: The Process of Producing Technical Manuals
So how does a nicely formatted technical manual (with a snazzy new cover image) end up published to the promega.com web site? That task is taken on by a technical writer/editor as part of her job. Using scientific knowledge, as well as editorial skills, technical writer/editors are able to take a draft technical manual to the final published piece a potential user can access.
Having a scientific background, an eye for detail as well as an editorial bent are useful when producing technical manuals. As trained scientists, we read through a draft technical manual to learn about the product, make sure the content is understandable for everyone from the new-to-the-lab researcher to the experienced scientist, ensure that the protocol makes sense and confirm no content is missing. The editor hat comes into play when formatting the document in Adobe InDesign and following our style guide. Once we have all the data figures and text laid out, the document is ready for review by the team that submitted the document or revision request. For a new technical manual and some revised manuals, there are two rounds of review. However, some requested changes to an existing technical manual are minor and will only need a single review to approve the edits.
After the review process, we make changes requested by reviewers, clarify any outstanding questions that were not addressed during the review process and either send the document for the second review and approval or create the final document you see on the web site. Once the new or revised technical manual is published on www.promega.com, others at Promega Corporation, such as Technical Services, are notified of the new or updated document. Then we compile a production record to keep track of the who, what, why and when for the technical manual.
How the Technical Manual Magic Happens
Technical Literature is the name of the team that produces the technical manuals at Promega. We are trained as scientists and editors and have a thorough understanding of the standard operating procedures (SOPs) followed to convert a draft document to the formatted PDF found on our web site. Additionally, knowledge of various software and processes are all integral to making final the technical manual you use for your research.
Have suggestions for improving our technical manuals? Please leave a comment below. We would love to hear from you.
Related Posts

The following two tabs change content below.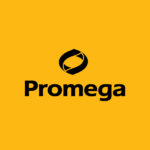 Promega products are used by life scientists who are asking fundamental questions about biological processes and by scientists who are applying scientific knowledge to diagnose and treat diseases, discover new therapeutics, and use genetics and DNA testing for human identification. Originally, founded in 1978 in Madison, Wisconsin, USA, Promega has branches in 16 countries and more than 50 global distributors serving 100 countries.