The Virology lab at the Universidade Federal da Bahia (UFBA), led by Dr. Gúbio Soares, has developed a fast and specific real-time PCR assay using GoTaq 1-Step RT-qPCR for detection of SARS-2-CoV (the coronavirus previously named 2019-nCoV), which causes the respiratory disease COVID-19. The Maxwell RSC instrument is used for automated extraction of RNA from oral-pharyngeal secretion collected by swab or bronchial wash prior to the assay. This coronavirus-specific assay can shorten the time to identify SARS-2-CoV from 48 hours to 3 hours (1), providing critical information to public health officials in a timely fashion.
"Promega has been providing all our reagents for standard and real-time PCR and also for nucleic acid extraction. It's a company I can rely on the relationship; they are our partners and have provided excellent support both technically and financially. Promega is the base of all our assays." Dr. Gúbio Soares.
Dr. Soares' laboratory has experience developing assays to identify and detect emerging viral pathogens. Their laboratory first identified the Zika virus as the etiologic agent in the large outbreaks of acute exanthematous illness (AEI) in northeast Brazil in April 2015 (2). Zika was eventually declared a public health emergency of international importance by the World Health Organization in February 2016, after increased incidence of microcephaly was detected in the infants of women infected during pregnancy. Many of the lessons learned in the management of the Zika crisis are informing how scientists are addressing SARS-2-CoV. The Zika response was characterized by a collaborative spirit to share data, samples and resources among scientific labs across the globe.
Below is a video link from Brazil (audio in Portuguese) describing Dr. Soares' group work on SARS-2-CoV. https://globoplay.globo.com/v/8302334/
Sources Cited
TV Bahia (2020) Test developed at UFBA can identify coronavirus in 3 hours, says researcher. [Internet: https://g1.globo.com/ba/bahia/noticia/2020/02/07/teste-desenvolvido-na-ufba-pode-identificar-coronavirus-em-3h-diz-pesquisador.ghtml Accessed: February 19, 2020]
Sandler, N. (2016) Zika: Personal Perspectives, Global Responses Promega Corporation. [Internet: https://www.promega.com/Resources/PubHub/Inspiration/Zika%20Perspectives%20Responses/ Accessed : February 19, 2020]
Related Posts
The following two tabs change content below.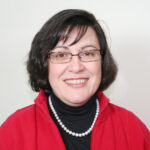 Michele earned her B.A. in biology at
Wesleyan College
in Macon, GA, and her PhD through the BCDB Program at
Emory University
in Atlanta, GA where she studied cell differentiation in the model system C. elegans. She taught on the faculty of Morningside University in Sioux City, IA, and continues to mentor science writers and teachers through volunteer activities. Michele supervises the digital marketing program group at Promega, leads the social media program and manages Promega Connections blog.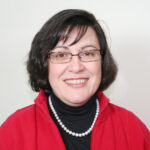 Latest posts by Michele Arduengo (see all)