Today's blog is written by guest blogger, Kali Denis, an intern in our scientific applications group. You'll find her bio at the end of the article.
A few months ago, I stood in front of my freezer at home, holding a bag with a tube full of gum that I chewed. The freezer was overflowing, as we had just done our weekly grocery shopping, so I ended up stuffing the bag next to some frozen fish sticks. I wondered how long it would take for one of my roommates to question just exactly what this gross-looking bag was doing in our freezer. I doubt they would have ever guessed that it was for a project at my internship!
When I interviewed with the Scientific Applications team at Promega, multiple people asked me what type of project I would be most interested in. I was always fascinated by crime shows, NCIS being my family's favorite, so I replied, "something working with forensic analysis." About six months into my internship, I had the opportunity to work on a forensic project. The project goal was to purify DNA from gum for short terminal repeat (STR) analysis and for noninvasive genotyping. In order to complete this project, I had to age different types of gum and store them—you guessed it—in my freezer. While this project has been one of my favorite ones, I've learned a lot from the projects I've worked on during my internship at Promega.
The Intern Experience
My experience has been great Promega so far. I have worked on a variety of projects with the Scientific Applications team. These projects have encompassed a wide variety of lab techniques–nucleic acid purification, qPCR, mammalian and bacterial cell culturing, gel electrophoresis–that will definitely come in handy in grad school and beyond. My team has also been very helpful in explaining the biological principles underlying my projects. My supervisors have allowed me to work on the types of projects I am most interested in. I also worked with a variety of samples, including blood, pig saliva, and Salmonella bacteria (which surprisingly smells worse than pig saliva), to name a few.
Experiencing the Promega culture has been fun too. One of the things I appreciate most is the great work-life balance, especially for student employees. It's been nice to have an internship like this and not have to miss out on things like long-weekend field trips for school. Another thing I noticed is how much Promega employees care about their community. My team has taken two volunteer trips to the St. Vincent de Paul food pantry. It was a very rewarding experience to be able to take time out of our workday to help others. Personally, though, my favorite thing about Promega culture is Taco Thursday.
Looking Forward: Career Choices
Coming into this position, I wasn't entirely sure if grad school was for me. I didn't feel like I was done learning, but I couldn't see myself working in an academic setting forever. I was worried that if I applied for grad programs right away, I'd be rushing into one very defined career path that I wasn't sure I wanted. A couple of months into my internship, my supervisor, Sarah Teter, scheduled meetings for me with people working in different positions all over the company, including sales, marketing, project management, and R&D. While they all had vastly different paths that led them to Promega, they all had advanced degrees and chose to transfer from academia. It was a relief to hear that there are diverse opportunities for jobs outside of academic research. These meetings really cemented my decision to apply for grad schools this upcoming fall.
This job has increased my confidence in my abilities in the lab. On my first day, I had to ask one of my supervisors, Jenn Mook, how to adjust the volume on a pipette. I hadn't touched one since my introductory biology class nearly two years prior. Even though it was pretty embarrassing to ask about the basics, I feel like I very quickly picked up core techniques and became much more independent in the lab. I also felt supported and able to ask these questions and learn without being judged.
My communication skills have also improved. I did not think I'd be doing so much writing during this internship. My only real scientific writing experience was writing two papers about bioinformatics projects I had worked on in a microbiology lab at UW-Madison. Those papers felt like a LOT of work. During my internship, I've written 10 Applications Reports and have 4 more in progress. I think the quick turnaround time on projects has really improved my writing skills. I have also seen how other people approach their writing. I've learned to take bits and pieces of different people's styles and incorporate them into my own writing.
Looking Back: Advice for Future Interns
Don't be afraid to ask questions! Everyone at Promega wants you to succeed. I feel like I could ask anyone on my team a question, and they would drop what they're doing to help me. While you're working here, you're surrounded by extremely intelligent people, so take advantage of it! Ask other employees questions about anything and everything you want to know, such as information about projects, advice for grad school, and about attending conferences. Their stories are going to be interesting, and they enjoy talking about their experiences and their job.
Go to all of the company events that you can attend. My biggest regret is that I missed many of the social events scheduled for interns. The one that I did attend was a career panel put on by employees from all over the company. It was interesting to hear different perspectives about working in the industry. Also, most events have free food and drinks, which is awesome when you're a broke student.
Gaining hands-on experience is vital to getting a job in any field, and the connections you make could be the ones that get you your dream job. Take the time to research potential companies and apply!
Kali Denis is an intern at Promega working with the Scientific Applications team. She is currently a senior at the University of Wisconsin Madison studying Genetics and Environmental Studies. Kali loves the outdoors and enjoys spending her free time hiking and camping.

Related Posts
The following two tabs change content below.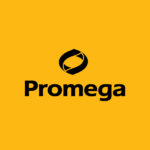 Promega products are used by life scientists who are asking fundamental questions about biological processes and by scientists who are applying scientific knowledge to diagnose and treat diseases, discover new therapeutics, and use genetics and DNA testing for human identification. Originally, founded in 1978 in Madison, Wisconsin, USA, Promega has branches in 16 countries and more than 50 global distributors serving 100 countries.