On February 13, 2020, a group of post-docs from the University of Wisconsin – Madison had the opportunity to spend a day at the Promega headquarters in Fitchburg, WI. Throughout the day, the group heard from a list of speakers including Tom Livelli, VP of Life Sciences, and representatives from Technical Services, Sales, R&D and Marketing. The day concluded with a tour of the Feynman Manufacturing Center, where attendees saw production and packing lines, as well as training and QC labs.
"It's always encouraging as a scientist to hear about how each person is different and how they've had different twists and turns," says Alexa Heaton, a post-doc studying immunotherapy interactions in mice. "It's great to hear from such a range of people and the different job types I could consider."
To recap the day, we've captured a few of the biggest takeaways below.
"Share your story." – Tom Livelli, VP of Life Sciences
Tom Livelli worked in the labs of two different Nobel laureates before leaving academia to start his own biotechnology company. A few years later, he was running 3 of his own companies. Each of those has since been sold or merged with other companies, and Tom now oversees several market segments, as well as Custom Assay Services and Strategic Collaborations at Promega. In his talk, titled "Now That You're A Brilliant Scientist, What's Next?" Tom described the challenges he faced while blazing a trail as an entrepreneur and shared tips for scientists to make their idea a reality in the private sector.
The first step, of course, is to identify an open problem that you believe your idea can solve. After that, Tom recommends building a team of the smartest people you can find and empowering them to do their best work. "Get out of their way," Tom says. After that, you have to convince potential investors and customers that your idea is worth their money.
A strong idea is an excellent start, but according to Tom, you have to present yourself, your idea and your company as a complete package. Potential investors and customers will constantly be asking why you stand out. The story of your idea and team can be a powerful tool for answering that question. Where did you come from? What led to your idea? What do you believe in? By answering these questions and sharing them both explicitly through conversations and implicitly by your company's actions, you can build trust with many different audiences your company depends upon.
This tip is also important for anyone who isn't starting a new company. When you sit down for a job interview, don't think of it as a question and answer session. By constructing a narrative, you engage the interviewer and give them a better sense of who you are. (Learn more about telling stories in interviews here.)
"Use the skills you've developed." – Thomas Machleidt, Sr. Research Scientist
Thomas Machleidt earned his PhD in Germany and decided to leave academia partly because of a particularly boring academic post-doc that he describes as "agonizing." When his future wife moved across the US, Thomas also moved and transitioned into a second post-doc, this time in an industry setting. Since then, he's worked in research at several different companies and now leads the Advanced Technologies Group at Promega.
During a career panel of employees from many different Promega departments, Thomas addressed concerns that you must give up some freedom to take a research job in industry.
"If you want to do absolutely whatever springs to mind, then industry probably isn't the best place for you," Thomas admitted. "We are under imperative to make some money. But if you can live within those constraints, there are a lot of opportunities. The way R&D is structured at Promega, it's not like there is someone who is going to tell you what to do, especially if you have an advanced degree. You are fully expected to bring yourself to the discussion and champion your own ideas and projects."
Thomas says that individuals with advanced degrees are expected to show highly developed problem solving and critical thinking skills. Those skills are crucial to pushing the research forward and find innovative solutions to real-world problems. "With a little patience, I could teach my 13-year-old to be a bench rat," Thomas says. Scientists, however, should bring fresh ideas and unique perspectives.
"Explore." – Nathan Evans, Sr. Regional Sales Manager
Nathan Evans, PhD, started as an R&D scientist at Promega, but today he is a Sales Manager for the North America Branch. During his PhD studies at the University of Wisconsin, he says the biggest thing that he learned was that he did not want to do bench work. When he graduated, he just knew that he wanted to try something new.
It's not uncommon to find yourself tired of bench work. Nathan says that your strongest skill can be a great starting point to search for new paths, which is why he first joined Promega as an R&D scientist. While it wasn't exactly what he wanted to be doing, his background and training had prepared him for the role. After joining Promega, he started talking to people around the company, even asking to job shadow in several departments.
Through that process, Nathan focused on figuring out exactly what he loved about science. One thing he realized was that he enjoyed watching how others could be enabled in their research and finding ways to help. With that in mind, he joined the Inside Sales team. "I loved learning about science and finding ways we can enable our customers," Nathan says. "This job gave me the ability to talk science with people every single day without being in the lab."
This sentiment was echoed several times during the panel. Many Promega employees have moved around internally, especially from R&D and Technical Services into areas like Sales and Marketing. As Monica Yue, Technical Services Scientist, said, it's all about getting a foot in the door.
"Wherever you begin, once you're in the organization, you have the chance to talk to other people, change your thinking, and open your mind to different roles."
---
For more information, check out the Professional Skills and Development page in the Student Resource Center.
Looking for a career in science? We have many options from research and development, to production, to quality assurance and more. See what opportunities await you at: https://bit.ly/3EEQqKF
Related Posts
The following two tabs change content below.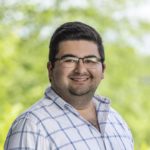 Jordan Villanueva studied writing and biology at Northwestern University before joining Promega in 2017. As a science writer, he's most interested in the human side of science - the stories and people behind the journal articles. Research interests include immunology and neuroscience, as well as the COVID-19 pandemic. When he isn't working, Jordan loves turning sourdough baking into a science. It's just a symbiotic culture of yeast and lactic acid bacteria, right?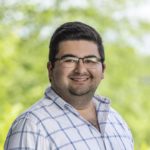 Latest posts by Jordan Villanueva (see all)