This post was written by guest blogger, Karen Stakun, Brand Manager at Promega Corporation.
When I arrived at the garden that morning, I was completely focused on the clusters of ripe tomatoes I'd hoped to see. I was there to take photographs, and the red, ripe fruit was going to be the star of the show. In every direction, there were long rows of plants: raspberries, peppers, okra, cabbage, fennel and kale. A black pickup truck pulled up to the edge of the Promega garden and a pair of well-worn work boots landed hard on the dewy grass. Mike Daugherty introduced himself as a Master Gardener, Master Composter, and member of the Promega culinary services team.
Mike laid out black plastic crates at the end of each row of the tomato garden. There were 700 bed feet of heirloom slicers and paste tomatoes to be harvested. Seduced by the intense red, orange and yellow of the juicy tomatoes, my thoughts immediately drifted to visions of BLT's, caprese salad and gazpacho soup. As he hand-carried 3 or 4 tomatoes at a time and laid them in the crates, Mike called my attention to all the other things that were going on around the fruit.
According to Mike, fruits and vegetables are only a small part of what gardening is really about.
He pointed to a rotten tomato on the ground, and I picked it up. The bottom of the fruit had turned to a thick liquid. There was a big chomp out of another, and bugs had begun their feast. Not exactly the shot I had imagined on my way to the photo shoot. But, maybe the image that actually captures the story of this garden and its Master Gardener.
Mike described how animals would eat the rotting fruit, and the rest would compost into the earth and become nutrients for the next crop. My initial instinct was, "what a waste". However, Mike explained the longer term, holistic purpose of the garden – going beyond providing fruit and vegetables for our consumption. He said that he wasn't growing vegetables, he was growing soil.
I don't see it necessarily as growing plants or growing food, but rather growing the soil. A healthy soil will develop healthy plants that do not necessarily need chemicals or pesticides to be successful.

Mike Daugherty, Master Gardner
For Mike, being a farmer has more to do with treating the ecosystem well as a whole—then allowing the plants to be the benefactors. "I don't see it necessarily as growing plants or growing food, but rather growing the soil. A healthy soil will develop healthy plants that do not necessarily need chemicals or pesticides to be successful." To help the ecosystem, Mike typically seeds 30-40% more plants than he plans on harvesting. This may sound like a large number, but the animals around will bring in other wildlife that is both stunning to watch, and beneficial to the environment.
In addition to helping the environment, the extra plants also help provide a buffer for weather. Some years we may have a wetter season than usual, bringing in more disease and insects that will eat away and damage the plants. Wind can play a critical role as well, much like can be seen throughout Iowa right now after the Derecho came through.
Trap crops are also planted throughout the property. A long row of borage stands guard in front of the rows of tomato plants. Also referred to as a companion or repellant plant, borage has a course, hairy stem and bright blue flowers shaped like stars. It earns the title of trap crop because it repels the destructive tomato horn worms from laying their eggs on anything in the vicinity. I pulled back some of the stems and was greeted by several busy honey bees – another benefit of the plant for the garden.
Cover cropping is as important, if not more important, than growing the plants that we eat. Cover cropping involves allowing a specific area to go fallow for a year with a certain plants that will either build soil mass, build nitrogen in the soil, or help ward off disease and other pests that may be present in the soil.
Mike became more deliberate as we approached a field of 8´green stalks waving gracefully in the breeze. They had long pointy leaves and weren't bearing any fruits or flowers. He introduced it as sunn hemp and explained it was one of the most important crops in the garden. It was planted as a cover crop and played a critical role in improving the organic matter in the soil. Mike explained that it was a biomass flower, known for its soil building traits. In as little as 60 to 90 days it can produce 120 pounds of nitrogen per acre and can suppress weeds up to 90 percent. At the end of the season, it would be mowed down and tilled into the soil. "We have about 3% organic matter in our soil and we want 6-8%. This will help get us there". Next year, he's planning a rhubarb patch in its place.
Many problems that plants may have, can be traced back to the soil, so having a strong soil will give you strong plants. In Wisconsin, the changing seasons mean that crops cannot grow year around. Thus creates the need for knowing the season will end. "At the beginning of each season, I plant seeds with the knowledge that most of them will only grow for one season. There is a method of perennial farming, and maybe one day we can explore that avenue, but the market would need to improve for those items."
According to Mike, farming is more than just starting a seed and watering, knowing what you need and can use to make the soil the right pH and with the correct nutrients available is critical to the process.
The final stop on our tour was the pièce de ré·sis·tance– his compost site. It consisted of four piles ranging in stages of decay from visible wads of paper, melon rinds and rotten tomatoes to a dark rich, black crumble. He'd been watering and turning six barrels of scrap for five months. His reward will be about half a barrel of treasured loam. This will serve as a nutrient rich blanket for some lucky crop of his choice.
Heading toward the gate, we wandered past his colorful garden of zinnas and sunflowers. At this point I understood that he planted everything with great intention so I asked what purpose they served. He told me "they look pretty".
I knew Mike as part of our culinary team. Last time I'd seen him, he was clean shaven and wearing starched catering dress whites. He now had a thick, red beard and his uniform had transformed to include workboots and a well-worn canvas safari hat. I was curious how he had pivoted his career to something he was obviously so passionate about. How had he landed himself in this fantastic role of tending the earth and growing soil?
Mike's entry into the culinary arena began when he graduated with a degree in business management during the Great Recession of 2008. Business management jobs were scarce, so he ended up in the food industry, but knew that he wanted to do more field work. A local vegetable farmer suggested that he look at Promega because of their farm-to-table program that included a company garden. When Mike came to Promega, there was no position as "gardener", so he worked as a line cook, caterer, and in the corporate cafeterias.
"I always like to put a smile on people's faces, one way or another. Having the experience and willingness to learn to do just about anything in the kitchen while pursuing what I truly wanted made it [Promega] a good fit for me."

Mike Daugherty, Master Gardener
Mike asked if he could take some classes to learn more about gardening, farming, soil development, and his supervisor, Nate Herndon, Manager of Promega Culinary Services encouraged him. Promega has sponsored Mike's certification as a Master Gardener and Master Composter.
Mike hopes to continue his education and learn more soil science to further the success the garden and expand this part of the Promega culinary program. The COVID-19 pandemic has shown him importance of buying local and with climate change, lessening our carbon footprint by not buying mass distributed food.
For our readers who are now craving Gazpacho prepared with garden-fresh tomatoes, we have your back. Download our culinary team's Gazpacho recipe here.
If it's compost you are hankering for, we also have a "recipe" for that. Download it here.
---
While biotech seemed an unlikely fit for a life-long creative, Karen was fortunate to find a home where creativity is highly valued and thrives in all areas of the business. At Promega, she's found endless creative opportunities:  graphic design, creative team and brand management—even worked on a couple of sculptures on campus. She earned an MFA from the School of the Art Institute of Chicago. She continues to make art, weld, cook, (try to figure out) golf, raise chickens and discover new ways of seeing.
The following two tabs change content below.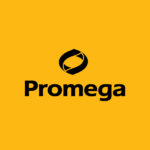 Promega products are used by life scientists who are asking fundamental questions about biological processes and by scientists who are applying scientific knowledge to diagnose and treat diseases, discover new therapeutics, and use genetics and DNA testing for human identification. Originally, founded in 1978 in Madison, Wisconsin, USA, Promega has branches in 16 countries and more than 50 global distributors serving 100 countries.