The 2018 iGEM Giant Jamboree is upon us! This Wednesday, October 24th, thousands of you will flood into Boston, weighed down by posters and presentation materials, but energized by the excitement of a non-stop science-packed conference. Promega will also be attending, with a booth full of helpful giveaways and staff standing by to answer all your questions about science, Promega or future careers. As you make your final plans for the Jamboree, here are a few helpful tips for making the most of this incredible opportunity.
Plan your sessions
Of course, you'll need time to practice your presentation and make any last-minute preparations. Make sure you know when your presentation and poster session are scheduled, as well as any other obligations you may have. Once you have those times, check out the rest of the schedule to find other presentations you might enjoy. It's fun to see what other teams have accomplished!
From 5:45 to 6:45 every night, there are a variety of workshops to attend. These workshops are a great opportunity to further explore areas that you find interesting, such as mentoring or human practices. Some of them also give you the chance to connect with iGEM industry partners. Shameless plug: I'll be on a panel Friday evening with representatives from Promega and Addgene to discuss exciting careers you can pursue with a scientific degree that don't involve a lab bench.
Prepare to network
The iGEM Giant Jamboree is the perfect time to meet other scientists who share your interests. It brings together participants from schools around the globe, as well as industry scientists and science communicators (like me!). If there are any teams you'd like to meet, reach out to them before the conference to find time to chat. Or, at the very least, check out the schedule to figure out when they'll most likely be free.
These conversations are helpful for growing as a scientist, because learning from each other is one of the fundamentals of good science. They could also help you with planning your future, especially if you find time to talk with professors or other experienced scientists.
Charge your phone…
I probably don't have to tell you this one. Social media will be crazy this week. Follow other teams on Instagram or Twitter to keep up with their adventures. Document your experience on whatever app you prefer. If you make new friends or connections, follow each other immediately.
A few of us will be around to live-tweet presentations, feature several teams on Facebook Live and post pictures from poster sessions on Instagram. Want your team to be featured? Hit us up at @promega on Twitter, @promega_corporation on Instagram, and Promega Corporation on Facebook. We'd love to stop by your poster.
Make time for exploration
Boston is an amazing place. I know you'll be super busy, but if you have some spare time, go check out the city! The Freedom Trail is a self-guided walking tour of landmarks related to the American Revolution. Fenway Park is the oldest baseball stadium in the United States, and the hometown Boston Red Sox are playing in the World Series during the Jamboree. There's even a Museum of Science (I haven't been here yet, but it's on my list!). Grab some Italian food in the North End or a lobster dish at, well, anywhere in town.
Have fun!
The Jamboree is your time to celebrate another successful year of iGEM. Be proud of what you've accomplished, and show the judges how passionate you are about science. We're cheering you on!
For more tips on making the most of your experience, check out these blogs:
Optimizing your Scientific Conference Experience
Networking for Scientists Part 1: How I Learned to Talk to Strangers
Learn more about how you can get support for your iGEM project at our website.
The following two tabs change content below.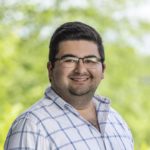 Jordan Villanueva studied writing and biology at Northwestern University before joining Promega in 2017. As a science writer, he's most interested in the human side of science - the stories and people behind the journal articles. Research interests include immunology and neuroscience, as well as the COVID-19 pandemic. When he isn't working, Jordan loves turning sourdough baking into a science. It's just a symbiotic culture of yeast and lactic acid bacteria, right?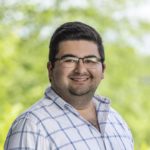 Latest posts by Jordan Villanueva (see all)