The 2019 iGEM Competition is on the horizon and team registration opens this month. We're excited to partner with the iGEM Foundation again this year and offer our support to the young scientists who participate. If you're starting an iGEM project, there are going to be things you need along the way. We are pleased to share a number of different ways we can help your iGEM team from now until the Giant Jamboree.
Grant Sponsorship
Tell us about your iGEM project and your team could win a 2019 Promega iGEM Grant Sponsorship. Ten winning teams will each receive $2000 in free Promega products to use for their iGEM projects. Tell us about your project—What problem are you addressing? What is your proposed solution? What challenges does your team face? Last year's winning teams selected from a wide range of reagents and supplies, including master mix, restriction enzymes, ligase, DNA purification kits, expression systems, DNA ladders and markers, buffers and agarose. Click here to apply!
How-To Resources
In addition to grants for reagents, your team might need some help setting up experiments or interpreting results. Check out our Student Resource Center full of articles, videos, webinars and tools on a wide variety of topics related to molecular biology techniques. Whether you need to optimize your Western blot or PCR, calculate dilutions or troubleshoot a cloning fail, you can find the information you need to keep your iGEM project on track.
Technical Support
Having trouble finding the answers you need from other resources? Call, chat, or email our Technical Support Team to get help from a scientist with everything from assistance interpreting a protocol to troubleshooting your transfection. Our Technical Support Scientists are familiar with the iGEM competition and offered their expertise on two webinars exclusive to iGEM participants during the 2018 season, iGEM Crash Course: Ask the Experts and iGEM Advanced Techniques: Ask the Experts. Stay tuned for more information about the exclusive iGEM webinars that we are planning for 2019.
Share Your Progress
We can't wait to see what your team can accomplish and hope you find what you need to successfully complete your iGEM project. But we don't want to wait until the Giant Jamboree—let us know what you're team is up to throughout the competition by tagging us on Twitter, Instagram or Facebook.
Click here to learn more about our support for iGEM teams.
The following two tabs change content below.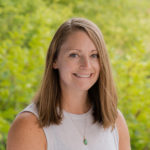 Darcia is a Content Lead at Promega. She earned her BS in Secondary Education at the University of Wisconsin Oshkosh, with minors in Biology and Spanish, and her MS in Biotechnology at the University of Wisconsin Madison. She is passionate about sharing scientific knowledge with all audiences, including her family and friends—whether they have solicited the lesson or not! In her free time, Darcia enjoys reading, playing volleyball, eating delicious food and cheering for the Chicago Cubs.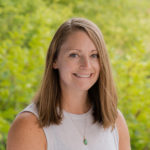 Latest posts by Darcia Schweitzer (see all)