Volunteering is willingly giving your time and effort without expecting something in return. The month of April is volunteer month, and April 20 is national volunteer recognition day, so we are taking this chance to celebrate volunteers and the work they do that benefits us all. Fundamentally, volunteering is about service to others, but that service can take on many different forms. Promega recognizes the benefits that volunteering brings to our employees as well as our local and global communities. Our Promega in Action program offers Madison-based employees the chance to volunteer their time and talents; applicants get up to 40 hours of extra paid time off to work with the charity or organization of their choice.
Volunteering is Service
Our employees have found many ways to volunteer their time including delivering meals, working in a foodbank, planting trees and gardens, and picking up trash in a roadside ditch.
The Promega Sustainability In-ACTion team volunteers their time to clean along the roads in our community through the Adopt-A-Highway program. During the last cleanup of 2021, the team gathered around 16 bags of trash as well as a lot of styrofoam and an enormous piece of cardboard.
In Switzerland, our Branch members partnered with the environmental organization, Almighty Tree, and their customers to purchase and plant over 200 maple and larch trees in the forest of Unterlunkhofen were drought and pests have wreaked havoc.
Volunteering Helps Your Community
Sharing a talents, skill or passion with your community is another way to approach volunteering. For example, Madison-based Promega employee, Tara Luther and her dogs Max and Sully are members of Madison's Go Team Therapy Dogs. Through the Promega in Action program, Tara, Max and Sully were able to participate in therapy dog training. Becoming therapy dogs allowed themto be a part of this program, which fills an important role in our community.
"What's so meaningful to me is having the flexibility and support to put time into something I'm passionate about that's left such a positive impact on our community."

Tara Luther
Volunteering is a Way of Connecting
Finally, volunteering is a chance to connect with others in a way that you might not otherwise.
Recently employees from our Promega branch office in India participated in Splash! This is a platform that encourages artistic ability in children and provides a chance to showcase creativity and talent to the children who participate. Among the many activities that the children can explore is clay molding–not only therapeutic but also an activity that aids the sensory development of children. This one-day event draws over 200 children from special schools across Delhi NCR. Promega supported this year's event, and our employees volunteered their time during the event.
Celebrating Volunteers Everywhere
This blog highlights a few examples of how Promega employees volunteer in their communities. There are a lot of different ways and reasons for volunteering. No matter what the how or why is, volunteering helps broaden and deepen our understanding of the people around us and communities we live in.
There are volunteer opportunities in every community. If you want to get involved a great next step is to reach out to the charity or organization that you are interested in and ask some questions. If you have a favorite volunteer activity leave a note in the comments. We would love to hear what you are doing.
The following two tabs change content below.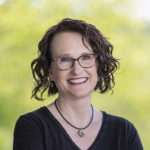 Kelly earned her B.S. in Genetics from
Iowa State University
in Ames, IA. Prior to coming to Promega, she worked for biotech companies in San Diego and Madison. Kelly lives just outside Madison with her husband, son and daughter. Kelly collects hobbies including jewelry artistry, reading, writing and knitting. A black belt, she enjoys practicing karate with her daughter as well as hiking, biking and camping.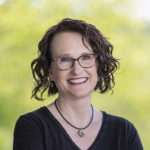 Latest posts by Kelly Grooms (see all)