On June 30th, 2010, World Social Media Day was created to bring people together and recognize the impact that social media has on communication globally. What started as a communication method for friends and families is now an integral tool for news, discussion, professional connections, and marketing.
In its short life, social media has redefined how we interact and communicate with one another. People have flocked to social media ever since the beginning of MySpace in 2003. However, it's no secret that the pandemic accelerated social media usage, acceptance, visibility, and engagement. For many of us, it's a great way to keep up with family, connect with friends, and, well, be social. But with more conversations happening online than ever, the question is, how does the scientific community fit into this ever-changing virtual world?
One of the biggest advantages of having an active scientific community on social media is the collaborative opportunities. From proposing new research questions to seeking tips from experts in a particular field to establishing long-lasting collaborations, the opportunities are endless. In order to get a grasp on science in social media, it's important to understand that these opportunities present themselves differently on each platform. Let's take a look at three of the most popular social media platforms:
Twitter
Twitter is known for its universal hashtags. Hashtags create an easier path for people to find their niche. It's an expedited way to find people who have similar interests and learn where they "hang out." Hashtags such as #Epigenetics, #SciComm, #SciArt, and #Proteomics help to distinguish science communities and guide people to find commonalities for specific topics on the platform. Hashtags also broaden the reach of scientific conferences, offering a chance for people who can't attend to still follow the discussion and even a live tweet thread of a key talk.
Twitter is also a great space for scientists to share their work on a broader scale. As before social media, scientists continue to showcase their work in journals, blogs, and conferences. Social media has expanded the audience reach even further. Twitter is a particularly rapid medium that allows research and publications to see more visibility and attention at a fast rate. Its fast pace also encourages users to engage in current, ongoing conversations that are happening in science on a day-to-day basis.
Check out our corporate Twitter account here!
Facebook
Something that attracts users to Facebook, compared to other social platforms, is its sense of community. Facebook Groups play a huge role in creating a strong scientific community on the platform and according to a report from NYU's The Governance Lab, more than 1.8 billion people use it every month. Both public and private Facebook groups exist and can be created for essentially any reason. You can find a group for specific patient populations, rare diseases, mushroom and rock identification, and even gene and genome research—like the one run by our Corporate account! These groups provide a great way for researchers, scientists, and science-seekers to join a meaningful community in a way they may not be able to offline. Additionally, many of these groups require a request to join, making them a safer space for people to respect individual expertise and trust its members and their credibility.
Facebook also has a particularly strong visual and video element which plays a big role in storytelling. This fosters a more creative and personal environment for people to share their lives. In terms of science, this can be seen when a patient shares their individual treatment journey, a scientist describes a breakthrough experiment, or even when an organ donor reconnects with their recipient. This storytelling aspect of Facebook is also a reason why blogs are often shared as repurposed content on the platform.
Check out our corporate Facebook account here!
LinkedIn
It's no secret that LinkedIn has the largest number of professional users compared to other social media platforms. Fortunately for us, this professional focus tends to work in our favor when communicating science. What began as a business networking site now allows virtual discussions, lab meetings, and other live events.
LinkedIn is great for posting links, events, job announcements, and even publishing short articles or summaries that other users can download for themselves. Unlike other platforms, LinkedIn limits the amount of content you have to sift through in order to find a meaningful bit of information. It's a slower-paced platform but the quality of content is what draws in its professionally focused users.
One of the biggest ways LinkedIn can be used for scientific communication is by simply taking advantage of creating a profile. On a profile, users can showcase their latest publications and projects, different experiences, achievements, education, and so much more valuable information. This provides a unique opportunity to give others an immediate sense of your professional pathway and display how you want to represent yourself. It's a perfect way for scientists and researchers to seek collaborations and build a meaningful network with other professionals, even internationally.
Check out our corporate LinkedIn account here!
Other Channels
Of course, these are only three of the many platforms available. Youtube is a great 'how-to space' and many scientists are describing research and methods there. Instagram has been the platform where scientists from all over the world provide inside peeks into life as a scientist. Social media has provided a place for scientists to connect, innovate, and share science in a meaningful way that has real-world value.
If you're feeling inspired to post on social media today, be sure to use #SMDay to celebrate!
---
Related Posts
The following two tabs change content below.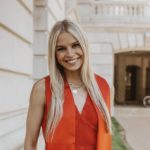 Riley Bell
Riley earned her B.S. in Life Sciences Communication and a certificate in Global Health at UW-Madison. She is a Digital Marketing Coordinator at Promega.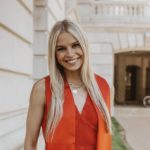 Latest posts by Riley Bell (see all)