The three winners of the 2019 Real-Time PCR Grants have been hard at work in the six months since receiving their grants. Each winner was eligible to receive up to $10,000 in free PCR reagents as well as the opportunity to collaborate with our knowledgeable technical service and training teams.
Abbeah Navasca is a plant pathology researcher with the Tagum Agricultural Development Company, Inc. (TADECO*, Philippines). She is developing treatments for viral infections that affect one of Philippines' largest and most valuable agricultural exports: bananas. As a result of the qPCR grant, she and two of her colleagues were able to participate in sample preparation and analysis workshops with Promega Technical Services experts in Singapore. During her visit, the team worked through strategies for plant sample preparation and amplified those samples with the GoTaq® 1-Step RT-qPCR System. We had a chance to ask her more before she headed back to her lab.
Question: How long have you been a researcher?
Answer: I have been a researcher since 2007.
Q: Why did you decide to research bananas?
A: I worked on my undergraduate thesis about the endophytic fungi present in banana roots and their antagonistic effect against Fusarium in bananas. Then the following year, I worked on fungicide sensitivity of Pseudocercospora fijiensis, the casual pathogen of Black Sigatoka of Cavendish bananas. These two successive projects made me love research.
There's a need to detect the Banana Bract Mosaic Virus and Cucumber Mosaic Virus faster as these viruses remain undetected until infection has already spread [through the plant] and [the] plants bear small fruits. This can drastically limit our production of export-grade bananas and disease-free planting materials.
Q: When you are not busy at the bench, what do you like to do?
A: Music, bullet journaling, and writing.
Q: Are there any tips or tricks you have learned that make your job easier?
A: Yes, and that is to bring a notebook everywhere. I strongly recommend writing everything and anything about your projects. My research experience has taught me that our minds are mainly designed to analyze and think, not to hold too much information. I always write so that I won't forget anything. By writing you can organize your thoughts and make a workflow of what needs to be done and prioritized.
Q: What comes next?
A: We are planning to do quantification of pathogens using qPCR and incorporate it to field disease control. In specific cases, the type/method of control depends on the inoculum level of the pathogen. The results will guide us in making valuable decisions for whether inoculum load is manageable or not.
As for myself, I intend to take Ph.D. coursework once a suitable program is available.
The 2020 Real-Time PCR Grant program will be coming soon. For more information on the 2019 winners and information on the 2020 grants, visit the Real-Time Grant web page.
*The TADECO Disease Diagnostics and Services Laboratory addresses the numerous pest and disease control challenges in the cultivation of bananas. They provide rapid, reliable and accurate results to aid in plant disease diagnoses and pave the way for better understanding of disease development and control methods in the field.
---
We're committed to supporting scientists who are using molecular biology to make a difference. Learn more about our qPCR Grant program.  
---
Related Posts
The following two tabs change content below.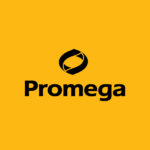 Promega products are used by life scientists who are asking fundamental questions about biological processes and by scientists who are applying scientific knowledge to diagnose and treat diseases, discover new therapeutics, and use genetics and DNA testing for human identification. Originally, founded in 1978 in Madison, Wisconsin, USA, Promega has branches in 16 countries and more than 50 global distributors serving 100 countries.