The three 2019 Real-Time PCR Grant Winners have been hard at work in the six months since winning their grants. Each winner was eligible to receive up to $10,000 in free PCR reagents as well as the opportunity to collaborate with our knowledgeable technical service and training teams.
One of the 2019 winners, Alberto Biscontin (University of Padova, Italy), performs research in the fields of Neurogenetics and Chronobiology. He is looking to shed greater light on the circadian rhythms of the Antarctic krill. Alberto published his most recent analysis in Nature and GoTaq® qPCR Master Mix helped him validate expression of genes for his study.
His qPCR data showed support for internal mechanisms that not only support daily living but also clarified the overwintering process of the krill. Now that Alberto has sized up some zooplankton, we asked him to share a little more about himself and his research:
Q: How long have you been a researcher?
A: I have been a researcher since 2012.
Q: How did you decide to research Antarctic krill?
A: In 2013, I had the opportunity to join the international Antarctic research program PolarTime. [It] brought together eight research groups with different scientific expertise to study seasonal and daily rhythms in the Antarctic krill Euphausia superba.
Q: When you are not busy at the bench, what do you like to do?
A: Traveling. I love strolling through open-air markets.
Q: Are there any tips or tricks you have learned that make your job easier?
A: You can easily switch from a classic RT-PCR protocol to a cheaper and faster One-step protocol using the same primers and temperatures.
Q: What comes next?
A: I would like to characterize the clock machinery of other polar organisms to understand whether high latitude clocks have developed similar strategies to cope with [the] polar environment. Moreover, a better understanding of marine circadian clocks could help to shed light on the evolution of the animal circadian machinery.
You can find Alberto's most recent publication in Nature Scientific Reports. The 2020 Real-Time PCR Grant will be coming soon. For more information on the 2019 winners and information on the 2023 Grant, visit the Real-Time Grant web page. Be sure to follow us on social media for the most up-to-date information regarding the 2020 Grant, including application deadlines and winner notifications!
---
We're committed to supporting scientists who are using molecular biology to make a difference. Learn more about our qPCR Grant program.  
---
Related Posts
The following two tabs change content below.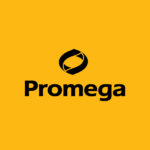 Promega products are used by life scientists who are asking fundamental questions about biological processes and by scientists who are applying scientific knowledge to diagnose and treat diseases, discover new therapeutics, and use genetics and DNA testing for human identification. Originally, founded in 1978 in Madison, Wisconsin, USA, Promega has branches in 16 countries and more than 50 global distributors serving 100 countries.