Later this year, Promega will open a new R&D building with more than twice the current amount of lab space available on the Madison campus. While preparing to move to the new building, R&D scientists are cleaning out decades of scientific history housed in some of the older labs. Meagan Eggers, Promega Strategic Information Partner, is collaborating with the research groups to document and preserve noteworthy artifacts unearthed in the Research & Development Center. Over the next few months, we'll showcase some of the most interesting things we find.
Spectrometer – 1960s-2000
Promega research scientists began investigating bioluminescent proteins in the early 1990s. One of the most important tools in this research was the spectrometer pictured above, which was used to measure the emission spectra of many different organisms. Before it arrived at Promega, however, this spectrometer began in the space program.
"The instrument was built for the purpose of taking spectral measurements of stars," says Promega Bioinformatics Group Leader Monika Wood. "There were two instruments like that, and one of them flew with the Gemini space missions in the '60s, and this instrument at Promega was the backup one that stayed on the ground."
While our instrument never got to leave the troposphere, it was soon repurposed for measuring luminescence from fireflies. Following its retirement from NASA, the spectrometer was acquired by Dr. Howard Seliger, a Johns Hopkins University professor who was one of the early pioneers of bioluminescence research. Dr. Seliger reportedly took the instrument on field expeditions to Jamaica and several other sites, where it was it was used to do on-site spectral measurements of luminous beetles.
By the late '80s, Dr. Seliger was ready to pass the instrument on to a younger scientist who he believed represented the future of luminescence research. In 1990, he gave the spectrometer to Dr. Keith Wood, a research scientist at Promega investigating the use of bioluminescent proteins as reporters. For the next ten years, this spectrometer was used in luciferase experiments that led to the development of products such as ChromaLuc™ Reporter Vectors and Ultra-Glo™ Luciferase.
"You have to be in a completely dark environment to use it," Monika says, "which is not a problem in space, but when the instrument was used at Promega, it would be in a dark room, and generally there was a big black felt blanket draped over the instrument so there were no traces of light coming in from anywhere."
The instrument was retired sometime around 2000, as far as we could tell from the data files Monika was able to find. While modern spectrometers offer a lot of benefits, the old instrument might still have one advantage.
"It is my impression that its sensitivity was always right up there," Monika says. "I'm not sure if modern instruments are any better, sensitivity-wise. But it's a very low-throughput, manual instrument. Now we have higher-throughput modern instruments that can be incorporated into automated analysis pipelines."
---
For more information about our new R&D Building, read the latest update on our global construction.
Related Posts
The following two tabs change content below.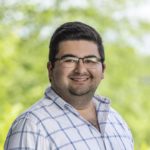 Jordan Villanueva studied writing and biology at Northwestern University before joining Promega in 2017. As a science writer, he's most interested in the human side of science - the stories and people behind the journal articles. Research interests include immunology and neuroscience, as well as the COVID-19 pandemic. When he isn't working, Jordan loves turning sourdough baking into a science. It's just a symbiotic culture of yeast and lactic acid bacteria, right?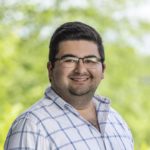 Latest posts by Jordan Villanueva (see all)