Today's blog is written by guest blogger, Isobel Utschig, a science teacher at Dominican High School in Whitefish Bay, WI. We bring this to you in celebration of #TeacherAppreciationWeek 2020
About 10 years ago, I attended a field trip at the Biopharmaceutical Technology Center Institute with my AP Biology classmates. I felt apprehensive upon seeing the micropipettes and other "foreign" lab supplies on the benchtops. We learned that we would be using enzymes to cut DNA and visualize those different fragments on a gel. I marveled at the glowing streaks and found it incredible that I was looking (albeit indirectly) at real pieces of DNA. As we moved into the genetic transformation activity I was even more intrigued. We opened the tubes of bacteria and added some luciferase DNA, which would allow the bacteria to create a light-producing protein. We then "heat shocked" the bacteria to coax them to take up these plasmids from their environment looking at the bacteria later, their glow revealed our success. The day flew by and at the end I marveled at all that we had done!
Three years later I joined a research lab at Marquette University. Upon seeing the lab benches full of unfamiliar equipment, the same wave of apprehension came over me. My PI introduced me to the first task: digest a plasmid with restriction enzymes and verify the cut with gel electrophoresis. Memories of the high school field trip flooded my mind as I gripped a micropipette and attempted to nimbly load the wells. While I greatly improved in my skills over the course of the summer, the familiarity I had from my trip to the BTC Institute put me at ease from the beginning.
I eventually took a winding path into teaching. When I learned that I would be teaching AP Biology at Dominican High School in Whitefish Bay, WI, I immediately thought of my own high school field trip and how that prior experience at the BTC Institute set me up for success in the research lab.
In mid-February I prepped my students for the experience. While they were excited to go to Madison, I received glazed-over eyes when I revealed that we would be spending a few hours doing lab work. I must have looked the same way back in high school! We entered the lab and suited up in goggles, coats, and gloves. While they are normally quite capable and cooperative in a lab setting, I sensed a heightened sense of gravity and respect for this new lab space among my students. They peered into the ice buckets and pointed to the micropipettes in recognition.
The day flew by. Our instructors, Ryan Olson and Barbara Bielec coaxed my students out of their hesitation, deftly weaving content rich mini-lectures around the wait-times in our lab protocol. My students began drawing connections to content they learned earlier in the year. The bus was buzzing on our drive home. The next day, I asked the students to collaboratively create a research poster to summarize the protocol steps and their results. I was blown away by their feedback. One student commented that while they were originally anxious about long hours in the lab, they would recommend that future students attend this field trip with an open mind and that the day flew by much faster than they expected. Another student found it refreshing to get a feel of doing work in a "real lab setting." I was pleased that some students were even inspired about a future career from the experience. One of those students wrote in a survey, "I learned so much and it has helped me figure out what direction I want to go with my career. It was such a cool experience and I would gladly go again."
I was thrilled by their positive feedback, and the experience inspired these students to keep working through their challenging AP Biology curriculum. However, I think that the full impact of this experience will not be recognized until much later. I am excited for my students to join their first research labs. Soon, they will fill up their ice buckets, streak plates, run gels, and ultimately create their own protocols to test marvelous new ideas in molecular biology. On their first day in the lab, they will feel apprehensive. Then, they will see a familiar micropipette and be asked to load a gel. Upon gripping the instrument, they will remember that they have done this before, and will be able to succeed.
Related Posts
The following two tabs change content below.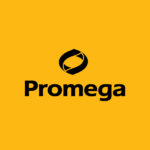 Promega products are used by life scientists who are asking fundamental questions about biological processes and by scientists who are applying scientific knowledge to diagnose and treat diseases, discover new therapeutics, and use genetics and DNA testing for human identification. Originally, founded in 1978 in Madison, Wisconsin, USA, Promega has branches in 16 countries and more than 50 global distributors serving 100 countries.