As the calendars turn to a new year, we love to take a moment to look back at the previous year. A lot happened at Promega in 2022! We launched Spectrum CE System, the first capillary electrophoresis instrument compatible with 8-color STR analysis chemistry. We announced that over 20% of our global electricity usage is now generated by renewable sources. We unveiled new employee benefits that aim to support employees dealing with specific life challenges.
Perhaps most importantly, in 2022 we prioritized meaningful connections and deepening our relationships with one another. From honoring employee contributions to marking significant milestones, here are just a few ways Promega teams around the world celebrated and connected in the past year.
Employee Recognition Company Meeting
The annual Employee Recognition Company Meeting lifts up global employees celebrating milestone anniversaries with the company. The day begins with a breakfast for honorees, served by the corporate leadership team. Later, the main event includes skits and video tributes and is live-broadcast around the world. Pictured here, show host Travis Gille's muscle t-shirt failed to make him stronger than honoree Rebecca Roberts.
In 2022, we honored more than 250 people total, including our first 40-year employee. The day also included several performances by Major Groove, the Promega employee band.
Visits Colleagues Around the World
Promega is based in Madison, Wisconsin with branch offices in 14 countries. We cherish opportunities to connect with our global colleagues, and this year many of us were able to visit other offices. These photos are only the beginning!
Our global branch marketing meeting brought Marketing teams from around the world together in Madison for the first time since 2019.
Director of Biology Frank Fan and VP of Life Sciences Tom Livelli took some time to meditate while visiting Promega Japan.
CEO Bill Linton and other members of the Corporate Leadership Team visited branch offices across Europe during the annual Euro Tour.
Kornberg Innovation Day
Our Research and Development teams took a day off to gather in Kornberg Center and share their most recent projects. A dozen scientists presented groundbreaking research on some of the most exciting life science topics. Poncho Meisenheimer, Vice President of Research, says that the event was planned to encourage Promega research scientists to reconnect with their "inner nerdy science kid" and inspire fun and curiosity.
Celebrations around the world
Promega France celebrated its 30th anniversary in 2022. The whole branch took a short trip to Corsica to bond and relax. Later, the other European branches sent a new grill as a gift to General Manager Nicholas Bardonnet, which was quickly put to use for a team barbecue.
The Quality Assurance and Regulatory Affairs teams took some time off to take a pasta-making class at an agricultural event center near Promega Madison.
Promega Spain capped off the year with a holiday party that included a flamenco-dancing Santa Claus.
---
From all of us at Promega, wishing you a new year full of meaningful connections and exciting new discoveries!
---
Meaningful Connections
The following two tabs change content below.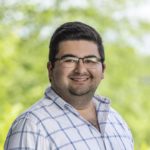 Jordan Villanueva studied writing and biology at Northwestern University before joining Promega in 2017. As a science writer, he's most interested in the human side of science - the stories and people behind the journal articles. Research interests include immunology and neuroscience, as well as the COVID-19 pandemic. When he isn't working, Jordan loves turning sourdough baking into a science. It's just a symbiotic culture of yeast and lactic acid bacteria, right?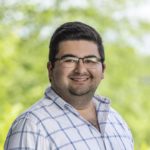 Latest posts by Jordan Villanueva (see all)