Improvements in Protein Bioprocessing
As more and more protein-based therapeutics enter research pipelines, more efficient protocols are needed for characterization of protein structure and function, as well as means of quantitation. One main step in this pipeline, proteolysis of these proteins into peptides, presents a bottleneck and can require optimization of multiple steps including reduction, alkylation and digestion time.
We have developed a new trypsin reagent, Rapid Digestion–Trypsin, that streamlines the protein sample preparation process, reducing the time to achieve proteolysis to about 1 hour, a remarkable improvement over existing overnight sample preparation times.
How Does it Work?
With this new trypsin product, proteolysis is performed at 70°C, incorporating both denaturation and rapid digestion. The protocol can be used with multiple protein types, including pure proteins and complex mixtures, and is compatible with digestion under native, reduced or nonreduced conditions.
A scientific poster concerning development and performance of Rapid Digestion–Trypsin, is available for download. The title is Rapid Quantitation of IgG after Digestion at Elevated Temperature with a Novel Trypsin Reagent.
From the poster you will learn more about the workflow used with Rapid Digestion–Trypsin, see a time course for digestion and peptide appearance and learn about compatibility with quantitation methods. In addition, Rapid Digestion-Trypsin is can be used in conjunction with affinity-purified samples.
As of this writing (March 8, 2017) Rapid Digestion–Trypsin is only available through Promega Custom Assay Services. However, the official product launch is coming soon, after which time the product can be found in the online Promega catalog at: www.promega.com
Learn More about the Technology
You can learn more about Rapid Digestion–Trypsin via this recent webinar: Faster Mass Spec: Same-Day Sample Prep Now a Reality. Here you can view the recording and/or download the webinar slides.
Try Rapid Digestion–Trypsin and let us know how it works in your bioprocessing research workflows.
The following two tabs change content below.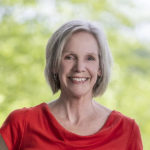 Kari Kenefick
Kari has been a science writer/editor for Promega since 1996. Prior to that she enjoyed working in veterinary microbiology/immunology, and has an M.S. in Bacteriology, U of WI-Madison. Favorite topics include infectious disease, inflammation, aging, exercise, nutrition and personality traits. When not writing, she enjoys training her dogs in agility and obedience. About the practice of writing, as we say for cell-based assays, "add-mix-measure".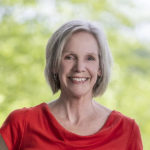 Latest posts by Kari Kenefick (see all)