Why do few of my pGEM®-T or pGEM®-T Easy Vector clones contain the PCR product of interest?
There are several possible reasons why the PCR product may not be recovered after ligation, bacterial transformation and plating when using the pGEM®-T or pGEM®-T Easy Vector Systems.
The PCR fragment may not be A-tailed. Without the A overhangs, the PCR product cannot be ligated into a T vector. Use a nonproofreading DNA polymerase like GoTaq® DNA Polymerase for PCR. If a proofreading DNA polymerase is used, A overhangs will need to be added. Purify the PCR fragment, and set up an A-tailing reaction (see the pGEM®-T and pGEM®-T Easy Vector Systems Technical Manual #TM042). The A-tailed product can be added directly to the ligation as described in the pGEM®-T or pGEM®-T Easy Vector protocol.
The insert:vector ratio may not be optimal. The ideal ratio for each insert to a vector can vary. For example, the Control Insert DNA works well at a 1:1 ratio, but another insert may be ligated more efficiently at a 3:1 ratio. Check the integrity and quantity of your PCR fragment by gel analysis. Optimize the insert:vector ratio (see Technical Manual #TM042).
Multiple PCR products were amplified and cloned into the pGEM®-T or pGEM®-T Easy Vector. Other amplification products including primer dimers will compete for ligation into the T vector, decreasing the possibility that the desired insert will be cloned. To minimize other competing products, gel purify the PCR fragment of interest.
Promega Technical Services Scientists are here to assist you in troubleshooting your experiments at any time. Contact Technical Services.
Related Posts
The following two tabs change content below.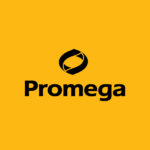 Promega products are used by life scientists who are asking fundamental questions about biological processes and by scientists who are applying scientific knowledge to diagnose and treat diseases, discover new therapeutics, and use genetics and DNA testing for human identification. Originally, founded in 1978 in Madison, Wisconsin, USA, Promega has branches in 16 countries and more than 50 global distributors serving 100 countries.