Science is a discipline of failure. This concept is one that usually hits home during one of those late, late nights in the lab. Most days, most experiments, by definition, are failures.






According to The Free Online Dictionary (1):
The condition or fact of not achieving the desired end or ends: (ex: the failure of an experiment).
One that fails: (ex: a failure at one's career).
The condition or fact of being insufficient or falling short: (ex: a crop failure).
A cessation of proper functioning or performance: (a power failure).
Nonperformance of what is requested or expected; omission: (ex: failure to report a change of address).
The act or fact of failing to pass a course, test, or assignment.
A decline in strength or effectiveness.
The act or fact of becoming bankrupt or insolvent.
We develop hypotheses, design experiments to test these hypotheses based on years of schooling and hundreds of hours of literature review, every parameter considered, every "i" dotted, every "t" crossed. "This time," we think, "I've got it!" We wait with baited breath while that Western develops, as the chromatograph slowly unfolds, or as the amplification curves reach their respective quantification cycles. More often than not, we wait in vain as the results we so desperately desire do not appear: that band just doesn't show up, there is a bubble in the GC, or the no-template controls are contaminated. And, perhaps in vain, we start over again, at times repeating everything exactly as we had done just a few hours earlier, just in case we unintentionally and unknowingly messed up a critical step.
My mom used to irritate me so when I would call her to vent,
"Well, honey, if it was so easy to make an experiment work they would have figured everything out already and you wouldn't have anything to do!"
I never admitted to her that she did have a point.
Since, as scientists, we spend so much of our lives, by definition, failing, there comes a time when we must embrace our true identity and flip the script on failure.
Here are my highlights:
The (pub) crawl of shame, having a cocktail with coworkers to wash away the pain and frustration of the failure, forgetting the pain by the end of the night because you're having so much fun, and not being able to be frustrated the next day because of the pain you feel in your throbbing temples.
Getting deep into the literature like it's a soap opera, combing through techniques, looking back so far in the chemistry journals that the scanned pages are hard to read (or, if you're old enough to remember, camping out in the library carrying stacks of journals to the copy room!) Getting so excited about being hot on an experimental trail that you call your non-scientist best friend to gush and they just say, "uh . . . what??"
The excitement and anticipation that comes with the failure. Appreciating the failure because that means you can cross that approach off your list and move to the next. Excited that the failure may actually be pointing you in a better direction. Anticipation of what will happen with the next approach.
The satisfying feeling of observing a failed experiment and knowing exactly (or narrowing down to a short list) what the problem was and how to fix it. Here again, the excitement and anticipation that comes with waiting for results to roll in as you rule out possible variables.

It's always satisfying to see your favorite experimental technique yield something–even DNA in a tube.

And one of the most important highlights: the enjoyment that comes from the art of performing the techniques related to your experiment. Pouring that perfect gel, your specialized technique of adjusting the speed of your stir bar to ensure that SDS dissolves, but does not foam, the precision with which you scoop the required amount of salt into the weigh boat. Even if the result you hoped for does not appear, there is nothing like the satisfaction that comes with being so confident in your technique that you could repeat the same experiment twenty more times and would get the exact same result (within experimental error, of course).
1. "Failure." American Heritage® Dictionary of the English Language, Fourth Edition. 2009. http://www.thefreedictionary.com/failure, 13 December 2012.
The following two tabs change content below.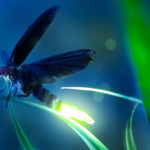 Karen Reece
Karen served as a Senior Research Scientist in Nucleic Acid Technologies at Promega before switching careers. She has a BS in Biochemistry and MS and PhD in Physiology, all from University of Wisconsin-Madison. Karen was born and raised in Madison, WI.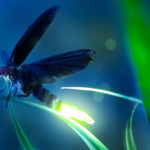 Latest posts by Karen Reece (see all)