Over the past few decades, the prevalence of diabetes has been on the rise. According to the WHO, 422 million people worldwide have diabetes, causing an estimated 1.5 million deaths every year. Among those with diabetes, 95% have type 2 diabetes—which is caused by the body's resistance to insulin. It is known that risk factors for type 2 diabetes include older age, excess weight, poor diet and family history. However, the precise genetic basis of type 2 diabetes is still largely a mystery.
Dr. Mark McCarthy's lab at the Oxford Center for Diabetes, Endocrinology and Metabolism (OCDEM) focuses on understanding the genetic causes of type 2 diabetes. Identifying which genes contribute to type 2 diabetes could provide opportunities for developing new therapeutics. Chris Grove, former lab manager in Dr. McCarthy's lab, explained how they have approached this challenge.
They first recruited thousands of patients with and without diabetes. Then, through various laboratory techniques, they looked at various genetic markers to compare the two groups. "People who have diabetes may be more likely to have a specific genetic marker over and above what controls have," said Chris. "What we are trying to achieve is provide a better understanding of the disease process—what genes are involved in disease, and then move from the biology into the clinic and hopefully treat our patients in a better way."
The process in the lab begins by extracting DNA from patient blood samples. The samples then go through genetic analysis to identify the whole genome. By comparing the samples from patients with and without type 2 diabetes, they can discover specific genes that may be contributing to the disease. Those genes are investigated further to determine whether they are upregulated or downregulated, or if there are other genes that may impact their structure or function.
The need to process thousands of human blood samples prompted Chris to search for an automated platform for DNA extraction. They tested multiple platforms and ultimately chose Promega's Maxwell® system. "What we liked about the Maxwell® was its simplicity—the fact that it had been engineered from the ground up and not retrofitted around existing company technology," said Chris.
They determined that a semi-automatic workflow best fits their need, which means that sample handling before and after the automated Maxwell® DNA extraction step is manual but tracked with a barcode. Initially, they purchased two Maxwell® 16 Instruments and built their sample extraction, processing and tracking around the system. Later on, they purchased even more Maxwell® Instruments to further increase the lab's DNA processing capacity.
The Maxwell® workflow allowed the McCarthy lab to process hundreds of samples in a day. The next challenge was to apply what they find in the laboratory to the clinic. "We are increasingly finding it relatively easy to find genetic variants associated with disease these days. The challenge is for us to turn that into some sort of function that we can attribute to genes, then to take that into the clinic to treat patients effectively," said Chris. "Long term success would be translating something we find in the laboratory to the clinic and then to patient welfare."
Learn how you can automate DNA/RNA extraction in your lab with Maxwell® Instruments!
Learn more about methods for measuring hormone secretion and cellular metabolism for diabetes research.
The following two tabs change content below.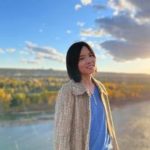 Johanna is a Science Writer at Promega. She earned her PhD in Biomedical Sciences at Baylor College of Medicine. She was a freelance writer and full-time mom for five years before joining Promega. Johanna is from Taiwan and she believes Taiwanese food is the best in the world. She loves doing yoga, traveling and spending time with her two kids.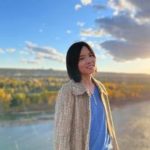 Latest posts by Johanna Lee (see all)