Community Shares of Wisconsin presented Promega with its Seeds of Change award for our workplace giving efforts. The award is presented to a local business that shows innovation, growth, and commitment to Community Shares of Wisconsin. Over the past 15 years Promega and our employees have collectively contributed more than $717,000 to Community Shares work! Our 100% corporate matching helps employee gifts go twice as far to member nonprofits and the community.
Charitable giving programs and paid time off for community service are examples of Promega's commitment to corporate responsibility. Learn more at https://www.promega.com/responsibility #corporateresponsibility
Nicole Haselwander and Stephanie Shea were on hand at the Community Change-Maker Awards hosted by Community Shares of Wisconsin to accept the Seeds of Change award on behalf of Promega Corporation. "It was an incredibly inspiring and uplifting program," says Stephanie.
Related Posts
The following two tabs change content below.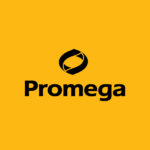 Promega products are used by life scientists who are asking fundamental questions about biological processes and by scientists who are applying scientific knowledge to diagnose and treat diseases, discover new therapeutics, and use genetics and DNA testing for human identification. Originally, founded in 1978 in Madison, Wisconsin, USA, Promega has branches in 16 countries and more than 50 global distributors serving 100 countries.