The fall of 2020 was like no other, especially for universities. The COVID-19 pandemic hit most of the world in the spring, forcing schools and businesses to close. For months, people worked from home and schools switched to online classes. When fall came, universities had a difficult decision to make. Do they have students and staff come back to campus for in-person classes? With students living together in close proximity in dormitories, an outbreak could quickly get out of hand. How can the university monitor and control the spread of the virus to ensure everyone's safety?
This was when Robert Brooks started getting calls. He's the Technical Director and Operations Manager at Microbac Laboratories in Oak Ridge, Tennessee. Microbac is a network of privately owned laboratories that provide testing services for food products, environmental samples and the life science industry. Robert has been in the lab industry for 25 years and has established a reputation for taking on difficult problems. "We really try to go that extra mile to help clients solve their issues. That has made a name for us out there. When people have odd-ball issues, they give us a call cause we're going to take a look at it from a couple different viewpoints and take a step-by-step approach," he says.
Understanding the Problem
The universities needed a low-cost solution to monitor the virus throughout the whole campus. Clinical testing, although useful for identifying infected individuals, is expensive and takes too long to get results. Ideally, the universities would be able to determine whether students were being infected even before they start showing symptoms. This way they could effectively isolate and quarantine those with high risk to avoid large outbreaks. Early studies showed that this could be done by SARS-CoV-2 wastewater testing.
Viral material, including RNA and DNA, can be detected in the feces of infected individuals days before the display of symptoms. One sample of wastewater collected from dormitory pipelines could contain pooled samples of thousands of students. By continuously collecting and monitoring the viral material in these samples, a trend can be established to determine whether there is a spike in viral infection within that dorm or building. Based on this initial SARS-CoV-2 wastewater testing, university officials can then perform further testing or quarantine the high-risk population without affecting the entire campus.
Developing a Method for Monitoring SARS-CoV-2 in Wastewater
Robert's challenge was to develop a method for SARS-CoV-2 wastewater testing. Since the start of the pandemic, his lab had already begun developing methods for environmental testing of the SARS-CoV-2 virus using PCR analysis. They based their PCR tests on primer sets used for clinical testing recommended by the CDC, but they had to add other components. "You can't just take a clinical test and start running environmental samples. It doesn't quite work like that," says Robert. The internal controls in clinical testing kits were meant for human samples, not wastewater. To ensure accurate results, they needed a kit specifically designed for wastewater. He was approached by several companies that provided wastewater testing kits, and Promega was one of them.
While other suppliers only had kits for detecting multiple targets of SARS-CoV-2, Promega provided individual kits for each target separately (N1, N2 or E). "Promega really hit it right off the bat by having separate targets. This gives you a lot of flexibility, which labs love, because we need that. Not everyone is looking for an all-inclusive thing," says Robert. He was also impressed by Promega's willingness to listen and work collaboratively to improve the product. One example was when he brought up the need for using the Pepper Mild Mottle Virus (PPMoV), the most abundant RNA virus in human feces, as an internal control. Promega immediately added PPMoV primers and probe to the kit. "I've worked with groups in the past who decided they were always right, and we just had to deal with it. Promega is not like that. They've really been open to suggestions on how to improve the products. You can't ask for more in a partnership when both sides are trying to give it their all," says Robert. Nicolle Wolken, Senior Client Support Specialist at Promega, worked closely with Robert to develop the new kit. "It's such a give and take between us. That's what made it work," she says. The result of the collaboration was a kit specifically for detecting viral RNA in wastewater with multiple internal controls, taking into account all the different parameters that need to be monitored.
Microbac is now using the Promega SARS-CoV-2 RT-qPCR Kit for Wastewater to help universities reopen. But there are still challenges ahead. Viral testing in wastewater is an emerging field, and there is no standardized method at the moment. This is something that Robert's team and others will continue to work towards. The good news is that the methods developed for testing SARS-CoV-2 will be useful for testing other pathogens. If another pandemic hits in the future, it won't take nearly as long to develop a testing method. "I think the responses in the future are going to be quite quick," says Robert, "This pandemic has really taught us how to coordinate and work with each other in the scientific community to apply our knowledge and background to the problem. Microbac and Promega are a good example of that."
Learn more about detecting SARS-CoV-2 in wastewater!
---
Want to learn more about how our products are used by people around the globe to answer and solve emerging questions and problems? Visit our Corporate Responsibility Website.
---
Related Posts
The following two tabs change content below.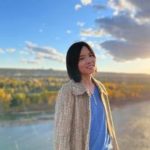 Johanna is a Science Writer at Promega. She earned her PhD in Biomedical Sciences at Baylor College of Medicine. She was a freelance writer and full-time mom for five years before joining Promega. Johanna is from Taiwan and she believes Taiwanese food is the best in the world. She loves doing yoga, traveling and spending time with her two kids.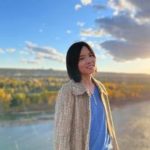 Latest posts by Johanna Lee (see all)