In my science blog research/writing, news reports are usually pulled from US sources. But interesting scientific research is obviously being conducted in many places around the globe. When this story from Namibia came along, there was so much I didn't know. It was time to catch up.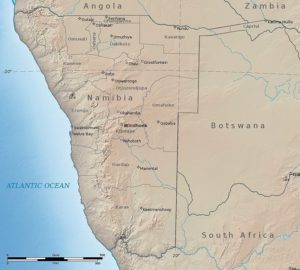 Namibia is Exactly Where in Africa?
Namibia is one of the world's youngest countries, having gained independence from South Africa in 1990. Situated northwest of the country of South Africa on the Atlantic Ocean, Namibia is arid, composed largely of desert.
This blog is about research conducted at the Sam Nujoma Research Center, University of Namibia, on Henties Bay. Henties Bay (not shown on this map) is in the region of Erongo, located in the center of Namibia along the coast. Henties Bay has become a tourist destination in part due to the abundance of fish and marine life found there.
The 5th African Research Discovery Camp was held in April and May of 2018 at the Sam Nujoma Research Center, where students from nine different countries—seven African countries, two European—learned ways to contribute to a better understanding of the biogeochemical role microbes play in one of the most productive ocean ecosystems worldwide.
For the course, an ocean sampling trip on the research vessel Mirabilis, was the first step.
During sampling, marine sediments were collected for processing at the Research Center. Students cultured bacteria from the sediments and then isolated DNA from the bacterial colonies. Crude cell extract from colonies was prepared and used as a DNA template for amplification.
After PCR amplification using GoTaq® Master Mix, PCR product was verified on an agarose gel, purified with isopropanol precipitation, and quantified using a Quantus™ Fluorometer. PCR products were then sent for sequencing.
About the University
If you'd like to learn more about the Sam Nujoma campus of the University of Namibia, as well as other U of Namibia campuses and their programs, you'll find more information here.
About the Course
The "5th African Research Discovery Camp on Microbial and Geochemical Oceanography in Upwelling Ecosystems for Research-based Training for the Sustainable Use and Management of Marine Ecosystems and their Resources in Namibia" is part of the Regional Graduate Network in Oceanography (RGNO) at the Sam Nujoma campus and Marine & Coastal Resources Research Center in Henties Bay, Namibia.
RGNO training courses are collaborative, multidisciplinary efforts that include observing and monitoring the dynamics of the highly productive ocean ecosystem as well as performing experiments and conducting small research projects in the laboratory and evaluating micro- to macro-scale modeling approaches about microbial interactions and ecosystem evolution. The course emphasizes the biogeochemistry, community diversity and molecular and microbial ecology of today's oceans.
This blog, simply a high level overview of the research done, borrows from a report written by Dr. Tim Enke, Instructor for Environmental Microbiology and Molecular Biology at the 5th African Research Discovery Camp in Henties Bay, Namibia. Thanks to Dr. Enke for sharing the report and photos. For questions about the course or the work reported here, you can contact Dr. Enke: timenke@mit.edu.
The course was additionally supported by Dr. Anna Lazzaro (Promega). Thanks to her for contributions to this blog, as well.
The following two tabs change content below.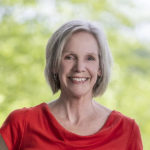 Kari Kenefick
Kari has been a science writer/editor for Promega since 1996. Prior to that she enjoyed working in veterinary microbiology/immunology, and has an M.S. in Bacteriology, U of WI-Madison. Favorite topics include infectious disease, inflammation, aging, exercise, nutrition and personality traits. When not writing, she enjoys training her dogs in agility and obedience. About the practice of writing, as we say for cell-based assays, "add-mix-measure".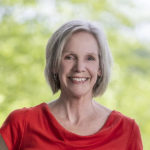 Latest posts by Kari Kenefick (see all)