In my science blog research/writing, news reports are usually pulled from US sources. But interesting scientific research is obviously being conducted in many places around the globe. When this story from Namibia came along, there was so much I didn't know. It was time to catch up.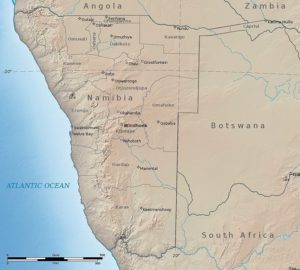 Namibia is Exactly Where in Africa?
Namibia is one of the world's youngest countries, having gained independence from South Africa in 1990. Situated northwest of the country of South Africa on the Atlantic Ocean, Namibia is arid, composed largely of desert.
This blog is about research conducted at the Sam Nujoma Research Center, University of Namibia, on Henties Bay. Henties Bay (not shown on this map) is in the region of Erongo, located in the center of Namibia along the coast. Henties Bay has become a tourist destination in part due to the abundance of fish and marine life found there.
Continue reading "Research-Based Training for Sustainable Use and Management of Marine Ecosystems in Namibia"