---
Today's blog is written by guest blogger, Sameer Moorji, Director, Applied Markets.
People's diets are frequently influenced by a wide range of variables; with environment, socioeconomic status, religion, and culture being a few of the key influencers. The Muslim community serves as one illustration of how culture and religion can hold influence over people's eating habits.
Muslims, who adhere to Islamic teachings derived from the Qur'an, frequently base dietary choices on a food's halal status, whether it is permissible to consume, or haram status, forbidden to consume. With the population of Muslims expected to expand from 1.6 billion in 2010 to 2.2 billion by 2030, the demand for halal products is anticipated to surge (2).
By 2030, the global halal meat market is projected to reach over $300 billion dollars, with Asia-Pacific and the Middle East regions being the largest consumers and producers of halal meat products (3). Furthermore, increasing awareness and popularity of halal meat among non-Muslim consumers, as well as strengthening preference for ethical and high-quality meat, are all contributing to demand.
Challenges in Halal Meat Testing:
As halal meat is an integral component of the Muslim diet, ensuring that meat is authentic and devoid of any non-halal components such as pork, gelatin, horse meat, etc., is essential.
Despite food producers' best efforts, the risk that halal food may become contaminated with forbidden ingredients persists. One major contributor to this risk of contamination is the processing of halal food products in facilities that also handle non-halal products. Furthermore, adulteration of processed meat can still be an issue in different parts of the world, with several cases of halal food being contaminated with pork derivatives in recent years.
To ensure authenticity of halal food, halal certification bodies, like the Halal Watch World in the US, and laboratories, which conduct food testing, play critical roles in confirming the halal status of meat. Halal certification bodies are responsible for auditing food producers and verifying that their products meet the requirements of halal law. Separately, the laboratories themselves need to be accredited based on 'International Organization for Standardization 17025' (ISO 17025) and Good Laboratory Practice (GLP) standards.
Halal meat authentication testing:
Halal meat authentication requires quick and accurate testing for non-halal contaminants within meat products. Many methods have been tested and utilized for the detection of food contaminants in meat including several protein-based analytical techniques.
Recently however, there has been an interest in utilizing DNA-based methods, as DNA is the biological representation of all organisms and thus presents in all cells that may contaminate a meat product. Additionally, the limitation in protein-based techniques with evaluating heat processed materials, due to protein denaturing, would not apply in DNA-based methods due to DNA's naturally heat-stable nature.
A recent review article titled "DNA-based detection of pork content in food" discusses the development of various DNA-based methods for the detection of pork in food products. According to the study, DNA-based methods including PCR, biosensors, and CRISPR all have the capability to detect pork in food products. The study also discovered that real-time PCR (qPCR) is a highly sensitive and specific method for the detection of pork in food products, with a detection limit of 0.001 ng of porcine DNA (pig DNA). The study concludes that DNA-based methods are reliable and accurate for the detection of pork in food products and can be utilized for other contaminants in addition to pork to ensure authenticity of halal products (1).
More for qPCR and halal meat:
Given the accuracy, reliability, and sensitivity of DNA purification and qPCR methods, together they have become a widely adapted technique in detecting meat contaminants. By first extracting DNA from a processed or raw meat sample with a product like Maxwell® RSC PureFood GMO Authentication kit, the DNA can then be amplified by qPCR using commercially available kits such as GoTaq® Enviro qPCR systems to locate contaminants.
In qPCR, primers specific to non-halal meat DNA such as pig, horse, donkey, or other species are designed to target specific DNA markers that are not present in other animal species. If the primer finds and binds to complementary sequences in the meat sample of interest during amplification, then there is quantitative proof that sample is contaminated, and not considered halal.
In addition to being accurate, reliable, and sensitive, DNA purification and qPCR methods can be completed in a matter of hours. Moreover, it is a relatively simple technique that does not require expensive equipment thereby making it a cost-effective method for testing the authenticity of halal meat.
Conclusion:
DNA purification and qPCR represent a simple, reliable, accurate, quick, and cost-effective method for testing the authenticity of halal meat.
Citation
Muflihah, N., Hardianto, A., Kusumaningtyas, P., Prabowo, S., & Hartati, Y. W. (2023). DNA-based detection of pork content in food. Heliyon, 9(3), e14418.
Pew Research Center. (2022, February 2). The Future of the Global Muslim Population. Pew Research Center. https://www.pewresearch.org/religion/2011/01/27/the-future-of-the-global-muslim-population/
Straits Research. (2022, September 8). Halal Meat Market Size is projected to reach USD 375.05 Billion by 2030, growing at a CAGR of 7.1%: Straits Research. GlobeNewswire News Room. https://www.globenewswire.com/news- release/2022/09/08/2512843/0/en/Halal-Meat-Market-Size-is-projected-to-reach-USD-375-05-Billion-by-2030-growing-at-a-CAGR-of-7-1-Straits-Research.html
Sameer Moorji is the Director of Applied Markets Business Unit at Promega. His team is responsible for the strategic direction and commercialization of differentiating technologies to serve the needs of customers in Agricultural sciences/Food technologies, Animal Health, Water testing and Cosmetics research. Sameer has held several positions since joining Promega in 2013, most recently as a Regional Sales Manager (2017-2019) and as a Sr. Client Support Specialist (2015-2017) supporting Life Science customers. Prior to joining Promega, Sameer spent over 10 years in Pharmaceutical drug discovery in the areas of Infectious diseases and Oncology. He graduated with a Bachelor of Science in Pharmacology and a Master of Business Administration in Finance. Sameer loves traveling, playing soccer and has developed a passion for the art of coffee brewing.
The following two tabs change content below.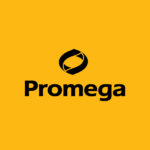 Promega products are used by life scientists who are asking fundamental questions about biological processes and by scientists who are applying scientific knowledge to diagnose and treat diseases, discover new therapeutics, and use genetics and DNA testing for human identification. Originally, founded in 1978 in Madison, Wisconsin, USA, Promega has branches in 16 countries and more than 50 global distributors serving 100 countries.