"We are a company that is built upon innovation, and R&D is one of the main drivers of that," says Frank Fan, Director of Biology at Promega.
Promega Research and Development is focused on developing reliable tools that address the biggest problems facing life scientists. However, our R&D scientists do much more than just develop products. Promega scientists regularly pursue basic research to curate new skills and knowledge and collaborate extensively with researchers across academia and industry. This work fuels major advancements in areas like targeted genome editing, drug discovery, and genetic identity.
In June 2023, our Research and Development department gathered to recognize Promega scientists who have published peer-reviewed papers or patents. This was the first time the department had held this event since 2019, and in that time 71 scientists have published research in journals like Nature and Cell. 16 of those scientists published 10 or more times, and several were also invited to contribute review articles and book chapters.
In addition, Promega also recognized seven researchers with the title "Distinguished Scientist." This award was intended to recognize scientists who are at the top of their game in both advancing and communicating science. Their work includes protein engineering, chemical biology, neuroscience and much more.
The Distinguished Scientists were selected for having an i10 index above 25 since 2018. This indicates that the scientist has more than 25 publications that have been cited 10+ times in the past five years, as measured by Google Scholar. As VP of R&D Poncho Meisenheimer said, "This award is truly from the scientific community. This is a recognition that your scientific peers see your work as valuable."
Here is the list of Promega researchers recognized as Distinguished Scientists and some of their recent high-impact papers.
Lance Encell
Lance Encell is a Senior Research Scientist in the Advanced Technology Group. His research focuses on protein design and engineering, and he was a co-author on the original papers describing HaloTag Protein labeling and NanoLuc Luciferase alongside others from this list.
Recent Papers:
Jim Cali
Jim Cali is a Director of Research in the Assay Design group. His research focuses on cell health, metabolism, cell signaling, and much more. In 2006, he co-authored a paper describing the use of luminogenic substrates to measure Cytochrome P450 activity, which led to the launch of P450-Glo.
Recent Papers:
Inhong Hwang
Inhong Hwang is a Research Scientist at Promega Biosciences, Inc. in San Luis Obispo, CA. A recent addition to Promega R&D, Inhong brings experience and expertise in chemistry and chemical biology.
Recent papers:
Thomas Kirkland
Thomas Kirkland is a Senior Scientific Investigator in the Advanced Technology Group. His broad scope of research includes enzyme design, bioluminescence imaging and organic chemistry.
Recent papers:
Hear Thomas talk about his recent publication in Nature Chemical Biology
Matt Robers
Matt Robers is a Senior Research Scientist in the Integrated Biology Group. His research primarily focuses on target engagement and endogenous biology, and he has many significant publications on kinase drug discovery.
Recent papers:
Hear Matt talk about revealing new strategies for targeting undruggable proteins in cancer
Thomas Machleidt
Thomas Machleidt is the Director of the Advanced Technology Group. His work spans many fields including bioinformatics, enzyme design, proteomics and in vivo biology.
Recent papers:
Marjeta Urh
Marjeta Urh is the Director of the Protein and Nucleic Acid Analysis Group. She is involved in research including reporters, surface technologies, mass spec, proteomics, purification and more. She has recently co-authored several important papers on targeted protein degradation including PROTAC analysis.
Recent papers:
Stevens Rehen
Stevens Rehen is a visiting researcher in Kornberg Center. He is a Brazilian neuroscientist who is a Professor at the Institute of Biology at the Federal University of Rio de Janeiro (UFRJ) and a researcher at the D'Or institute. He is a pioneer in developing neurospheres and brain organoids to study diseases like Zika virus as well as the effects of psychedelic compounds such as psilocybin.
Recent papers:
---
The following two tabs change content below.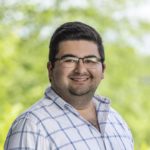 Jordan Villanueva studied writing and biology at Northwestern University before joining Promega in 2017. As a science writer, he's most interested in the human side of science - the stories and people behind the journal articles. Research interests include immunology and neuroscience, as well as the COVID-19 pandemic. When he isn't working, Jordan loves turning sourdough baking into a science. It's just a symbiotic culture of yeast and lactic acid bacteria, right?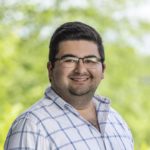 Latest posts by Jordan Villanueva (see all)