This post is written by guest blogger, Amy Landreman, PhD, Sr. Product Manger at Promega Corporation.
In December of 1990, Promega first discussed the use of firefly luciferase (luc) as an emerging reporter technology in the article, Firefly Luciferase: A New Tool for Molecular Biologists. At the time, the gene coding chloramphenicol acetyltransferase (cat) was most commonly used by researchers, but it was thought that the bioluminescent properties of firefly luciferase, extreme sensitivity and rapid simple detection, could make a significant difference in how molecular biologists tackled their research. Several months later, the first firefly luciferase reporter vectors and detection reagents became available as products, making this new technology more broadly accessible to the research community. Today firefly luciferase is no longer a "new tool", with it and many other bioluminescent reporter technologies being standard elements of the modern research toolbox.
Over the last 30 years Promega scientists have focused on improving and expanding the bioluminescence toolkit. The firefly luciferase reaction has been tweaked and optimized to create solutions customized for specific needs of the research community. To extend beyond genetic reporter assays, the key elements of the luciferase reaction have been harnessed to create assay solutions ranging from cell viability to kinase activity measurements. Reporter technologies have also expanded beyond firefly luciferase to include additional enzyme systems: Renilla luciferase and most recently Nanoluc® luciferase, creating a whole set of possibilities for using bioluminescence as a protein reporter.
In your hands: Luciferase reporter and so much more
Although we are always excited about the products and technologies we develop at Promega, we are even more excited to see how the scientific community uses them in creative ways to answer new questions. Emails are circulated almost daily within Promega when new publications are identified, usually with comments like "Wow, check out what these researchers discovered with" or "Look at how this group applied" a particular product or technology.
The creativity and ingenuity of our customers is on display in the diversity of applications we see: studies that further our basic understanding of biological systems, the identification of potential new therapeutics, or the development of techniques for monitoring food-borne pathogens. We are even starting to see the integration of bioluminescent reporters with CRISPR/Cas9 gene editing to create endogenous reporter systems. Most recently, bioluminescent technologies are being used to play a critical role in the fight against COVID-19, with the use of luciferase reporter viruses being an important tool in understanding both SARS-CoV-2 biology and for vaccine development. We are honored to support all of the remarkable research that has been—and will be—accomplished with these tools.
2021 marks the 30-year anniversary of the first luciferase products: firefly luciferase vectors and Luciferase Assay System. Throughout this year we will look back at some of the key bioluminescent technology advancements that have occurred over the last 30 years and celebrate the innovations and advancements that the scientific community has made with these tools. We also plan to have some fun and games along the way.
To learn more about the glo-ing history of innovation and research discoveries please visit our web page.
---
Amy is a Sr. Product Manager at Promega Corporation. Her primary responsibility is managing the product life cycle and new product roadmap for the bioluminescent reporter and transfection product areas. Her favorite part of this job is identifying unmet needs within the scientific community and communicating these needs across the organization to create useful new products. Amy received her BS degree in Botany and PhD in Molecular and Environmental Toxicology from the University of Wisconsin-Madison and worked as an applied toxicologist before transitioning to roles product technical support and product management.
---
Related Posts
The following two tabs change content below.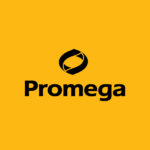 Promega products are used by life scientists who are asking fundamental questions about biological processes and by scientists who are applying scientific knowledge to diagnose and treat diseases, discover new therapeutics, and use genetics and DNA testing for human identification. Originally, founded in 1978 in Madison, Wisconsin, USA, Promega has branches in 16 countries and more than 50 global distributors serving 100 countries.