On July 3rd and 4th, 2021, we celebrate World Firefly Day. This year, 2021, marks 30 years of luciferase products firefly luciferase vectors and Luciferase Assay System. These tools are key in advancing bioluminescent technology. To celebrate this day, we want to highlight some innovations that have been made possible with these tools.
New Malaria Treatment Discovery
Dr. Paul Horrocks and his colleagues developed a validated bioluminescence-based assay with the help of firefly luciferase. The tool aids in assessing different stages of the malaria parasite, P. falciparum. It also helps to determine the initial rate of kill for discovery antimalarials and monitor drug action over time. Dr. Horrocks' work demonstrates the versatility of firefly luciferase and how different applications can be addressed. Check out the full story here!
Pseudotyped viral particles
Coronavirus (CoV) researchers have been very eager to understand the entry of SARS-CoV-2 into cells. To find out how this happens, researchers have decided to create pseudotyped viral particles. Pseudotyped viruses have been a helpful method for studying host cell entry mediated by the SARS-CoV-2 and other coronaviruses. Firefly Luciferase monitored protein entry and exchange from the virus of interest. Read the full blog here!
Drug Screening, MicroRNAs, Virology, and More
The first bioluminescent dual-luciferase assay was created in 1995. Since then, Bioluminescent luciferase-based reporter assays firefly and other luciferases have helped discover many new innovations. From drug screening, to crop production, to virology research, Firefly luciferase has greatly benefitted new discoveries and bioluminescent innovations. Read about all of these innovations in the full blog here!
On this World Firefly Day, you can learn even more about the last 30 years of bioluminescent innovations and the discoveries they've enabled, please visit our 30th anniversary celebration page.
Related Posts
The following two tabs change content below.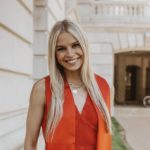 Riley Bell
Riley earned her B.S. in Life Sciences Communication and a certificate in Global Health at UW-Madison. She is a Digital Marketing Coordinator at Promega.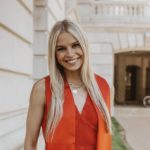 Latest posts by Riley Bell (see all)