Do you ever wonder whether you're on the "right" career path? If you're in academia, the trajectory you should follow can seem pretty rigid—undergrad degree, PhD, postdoc, PI, and then the elusive tenure. Have you considered that there isn't a single "correct" path?
That's the message one of Promega's Science Writers, Julia Nepper PhD, emphasized when she was interviewed recently on the HelloPhD podcast. The HelloPhD podcast offers advice to help students, postdocs, faculty and scientists navigate the hard questions they face every day related to graduate school and careers in science.
In Episode 121: A Teenager Goes to Grad School, Julia offered her insight on dealing with failure and finding a scientific career path that's right for you. She also shared her unusual story of starting grad school at age 17 and some of the unique experiences she had along the way that led her to choose a career in scientific communications.
To listen to this podcast and learn more about HelloPhD, click here.
Related Posts
The following two tabs change content below.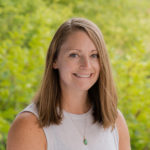 Darcia is a Content Lead at Promega. She earned her BS in Secondary Education at the University of Wisconsin Oshkosh, with minors in Biology and Spanish, and her MS in Biotechnology at the University of Wisconsin Madison. She is passionate about sharing scientific knowledge with all audiences, including her family and friends—whether they have solicited the lesson or not! In her free time, Darcia enjoys reading, playing volleyball, eating delicious food and cheering for the Chicago Cubs.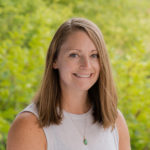 Latest posts by Darcia Schweitzer (see all)