Today's guest blog was written in collaboration with Melissa Martin, a former global marketing intern with Promega. She is a senior at the University of Wisconsin-Madison where she is double majoring in zoology and life sciences communication, with a certificate in environmental studies.
Writing to PIs and hiring managers is a new experience for me, and one that is interesting to reflect upon as I will soon be graduating college and pursuing a career myself. I think it is important that PIs and potential employers understand my fellow undergraduates and recent graduates. This is crucial to ensure that they can find a fitting job for themselves, while employers also benefit by hiring an individual that will fit in to the work environment and make positive contributions.
The COVID-19 pandemic has affected students and recent graduates in several ways that have the potential to impact how they appear to a potential employer.
The current global pandemic has transformed our educational experience. Constantly relying on screens to go to class and connect with other students was very distracting and discouraging for many students. Compared to a traditional classroom setting, many students agreed that learning and knowledge transfer from teacher to the student happened less in online classes and there was a lack of interaction with other students. A new phrase called "zoom burnout" also entered our vocabulary during the pandemic which caused many to see drops in grades or a lower than usual retention of information after a class has ended.
Transcripts look different than in past years. Depending on the university, you may see grade point averages (GPA) skewed by pass/fail or satisfactory/unsatisfactory disruption grades, an option which students could select over a normal letter grade. They do not impact the GPA, but give the student the option to choose this marking instead of a lower letter grade they wouldn't usually receive.
Regardless, GPA is not the only indicator for whether a graduate will be a good worker. A student's grades may not reflect important traits such as the ability to lead others, emotional intelligence or interpersonal skills that are vital in the workplace. Transcripts are only one part of a candidate's background to consider when hiring and, due to COVID-19, they will look different than previous years.
Different or absent experience on resumes and cover letters. Transcripts are important after graduation, but the internships and jobs found on our resume and cover letters are arguably even more influential. COVID-19 greatly altered our education for almost half of our undergraduate career, and it was more difficult to get these experiences while countless places were under lockdown. There is a high probability that we might not have as much on our resume as previous candidates do, but our lack of experience is not a reason to worry. While it may have differed from student to student, people typically gave their best effort toward what they were able to study at the time and are excited about the prospect of working and continuing their education. The pandemic even provided opportunities for growth by requiring resilience, flexibility and newfound technological prowess while learning virtually.
Hopefully, the time will soon come when COVID-19 isn't drastically affecting our lives and when it does, here are some things to know about today's undergraduates and recent graduates that ring true outside of the context of a global pandemic.
Internships and work experience may not be in the field in which we're seeking employment. There are different factors that prevent an applicant from getting an internship or job in their field. Opportunities can be hard to come by, so we may have accepted positions that are not specifically related to what we are applying to. However, there is almost always careful thought and purpose behind our decisions and such experiences are meant to teach us skills that will translate to an array of jobs.
Personally, I want to become a marine biologist and potentially work with fisheries, but on a campus where a lot of students are vying for the opportunity to perform research on the nearby lake, field research is hard to come by. Despite this, I still wanted to gain skills that could translate to future jobs and jumped at the chance to perform fish husbandry for the tanks of zebrafish occupying a warm room in the basement of a neuroscience lab.
While this job is not directly related, I learned how to assay and monitor water chemistry as well as honed my microscopy skills and attention to detail by keeping an eye on the fishes' health and their tank conditions. The skills we learn and opportunities we've taken should be given as much consideration, or more than, the job title we can claim.
Financial factors play a major role in relevant work experience (or lack thereof). Many factors go into what experiences are present on a resume and they may be personal rather than reflective of a lack of effort or regard for the future:
Students may need to choose higher paying jobs to put money towards their tuition, room and board or personal expenses
Various internships that would be related to future career goals are unpaid
For those who need to plan for paying back student loans, unpaid or low paying internships are not viable
There are many financial factors that go into deciding to accept a job
Undergraduates are enthusiastic and excited to join the workforce. Being young with limited professional work experience means we will not know all the ins and outs of a job or lab position, but we are excited to learn from our employers and PIs. Many people even have hobbies like reading or tinkering around that still causes them to problem solve and think critically, making them a valuable addition to your team.
We will make mistakes and need to ask questions. With the right guidance and support, we will thrive in the workplace. This includes creating an environment (even if it's just virtually) where undergrads and recent graduates feel comfortable to ask a bunch of questions and show who they really are. Taking the first step toward your career path is a big one and receiving as many details as one wants about what job they will be performing would be extremely helpful.
When you think back on your time as an undergraduate, you may recall feeling uncertain, asking lots of questions and learning from your mistakes. This is good to keep in mind while you are interacting with today's undergrads and recent undergraduates—everyone has to start somewhere.
This generation of undergraduates has faced a unique set of challenging circumstances, but patience, empathy and honesty will go a long way toward helping them succeed. This approach will give undergraduates and recent graduates the opportunity to land a job or lab position that advances their career and present you with a more diverse set of educated and motivated individuals to bring onto your team.
---
Looking for ways to support students or recent hires in your lab? Check out our Student Resource Center to explore our collection of helpful resources about cellular and molecular biology techniques, professional development and lab-life balance.
---
Are you looking more blogs about topics like resumes, career transitions and interviews for recent graduates? We have tons of professional development information on Promega Connections.
The following two tabs change content below.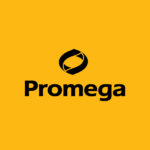 Promega products are used by life scientists who are asking fundamental questions about biological processes and by scientists who are applying scientific knowledge to diagnose and treat diseases, discover new therapeutics, and use genetics and DNA testing for human identification. Originally, founded in 1978 in Madison, Wisconsin, USA, Promega has branches in 16 countries and more than 50 global distributors serving 100 countries.