Clinical trials are arguably the backbone of medical advancement. But the trials most worth doing are usually large, costly and time-intensive, demanding extensive resources and personnel. During the COVID-19 pandemic, there has been a marked uptick in the number of clinical trials, many of which are woefully flawed with issues ranging from insufficient sample size to bad design. The published research that follows is often redundant or inconclusive.
So how can scientists designing and running clinical trials streamline their efforts to reduce waste and achieve more useful outcomes? The answer could be adaptive clinical trials.
What are adaptive clinical trials?
Adaptive clinical trials are designed so that modifications to parameters like sample size, dosage and treatment can be made while the trial is ongoing. These trials are flexible and can be more efficient than fixed trials, as they can yield more conclusive results using fewer resources. Adaptive trial design is useful in scenarios like the COVID-19 pandemic because it can be implemented to address multiple key questions in one trial setting, eliminating the need for separate studies to investigate different variables like treatment, dosage regimen and patient population.
How do adaptive clinical trials work?
In an adaptive clinical trial, data collected over the course of the study is reviewed at preplanned intervals, and changes can be made based on observations. For instance, if one treatment doesn't appear to be working, it can be swapped out for another, or if another appears to work, more participants can be added to improve statistical significance. In theory, these trials can be open-ended, continuing indefinitely with an ongoing addition and subtraction of treatments and participants.
An example of an adaptive clinical trial in progress today is the World Health Organization's (WHO) Solidarity trial. This trial is a platform trial, wherein multiple therapies are studied simultaneously under one clinical protocol. The study involves hospitalized adults diagnosed with COVID-19 and was initially designed to explore four treatment options, including remdesivir, chloroquine, lopinavir and interferon-β1a. When results from the study indicated that these treatments had little or no effect on patients hospitalized with COVID-19, these arms were dropped, and in August of 2021, WHO introduced the Solidarity PLUS trial, which brought three new drugs to the table: artesunate, imatinib, and infliximab.
Patients recruited to this study are randomly allocated to the control arm, where they receive the local standard of care or to one of the treatment arms, where they receive the standard of care plus one of the study drugs. Treatment arms may yet be added or dropped based on WHO recommendations. At present, there are 14,200 patients enrolled in 600 hospitals across 52 countries, with 2,000 researchers involved. The design of this study allows for high-quality data collection on a massive scale, harnessing the expertise and resources of thousands of local researchers and institutions to produce fast and conclusive evidence of whether a potential therapy is effective or not.
How can adaptive design improve research beyond COVID-19?
Adaptive clinical trials have the potential to be applied across a spectrum of difficult-to-treat diseases. Cancer, in particular, is one disease that may benefit from this design. Conducting separate studies for each new cancer therapy that comes along takes time and can lead to redundant research. Adaptive design could be used to investigate several potential therapies in the context of a single trial, producing meaningful data faster and wasting fewer resources, including valuable time and participation, on therapies that are found to be ineffective.
What are the drawbacks of adaptive clinical trials?
The widespread implementation of adaptive clinical trials requires buy-in and collaboration from researchers and funding agencies, which may be hard to come by. Low- to middle- income countries may not have the infrastructure or capacity required to participate in large-scale adaptive trials. These countries may also be missing the experience needed to effectively handle all the ethical challenges that come with the changing conditions of adaptive trial design. While adaptive clinical trials are a promising alternative to fixed trial designs, they come with a unique set of operational challenges that shouldn't be ignored.
The COVID-19 pandemic has shed light on some of the key problems that afflict traditional clinical trial research. Whether they are too small, under-planned or redundant, there is a clear need to overhaul the way clinical trials are conducted globally. Adaptive clinical trials may be the key to transforming the clinical trial ecosystem to better serve the needs of researchers, participants, and the institutions that provide funding.
---
Click here to find resources and tools related to infectious disease research.
References:
---
Are you looking for more information on SARS-CoV-2 or other infectious agents? We have blogs covering a breadth of topics in infectious disease research.
The following two tabs change content below.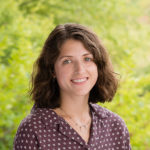 AnnaKay is a science writer at Promega. She studied Life Sciences Communication at the University of Wisconsin-Madison and has written across a range of fields including limnology, veterinary medicine and natural resource management. In her spare time, AnnaKay enjoys reading and writing creatively.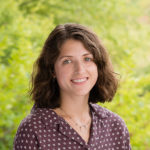 Latest posts by AnnaKay Kruger (see all)