This past weekend, I had the opportunity to be a part of "Once Upon a Christmas Cheery in the Lab of Shakhashiri". Bassam Z. Shakhashiri is a professor of chemistry at the University of Wisconsin–Madison who is well-known for his fun science demonstrations and a fervent dedication to public science communication. Once Upon a Christmas Cheery started in 1970 as an end-of-semester treat for Dr. Shakhashiri's freshman chemistry class; by 1973, the Christmas lecture had become so popular that Wisconsin Public Television offered to broadcast it during Christmas week, and this collaboration has continued uninterrupted ever since.
That's 49 years of Christmas lectures, commemorated by making indium, the 49th element, the Sesame Street-esque "sponsor" of the show. It helps that indium burns bright violet, the name of Dr. Shakhashiri's granddaughter and hence his favorite color. The color purple made a firm foundation for many aspects of the show: The chrysanthemums frozen in liquid nitrogen were purple, as was the balloon I inflated during my spiel on air movement. Most of the set was various shades of purple, too.
Inspired by the Christmas lectures of British scientist Michael Faraday, "Once Upon a Christmas Cheery" is full of deceptively simple experiments that highlight the wonder hidden in the world around us. Dry ice in cylinders of water colored with pH indicator teaches us about ocean acidification and the relative insolubility of CO2 in water. The art of inflating a long plastic tube with a single, strategically aimed breath of air teaches us about Bernoulli's principle. The performance by the world-famous Pro Arte Quartet teaches us that art and science are not enemies, but natural friends. (That last one maybe wasn't so simple).
Despite the simplicity of many of the experiments, the production of the show was far more involved than I expected, with rehearsals, sound checks, lighting challenges and nerve-wracking last-minute script revisions. Still, like most endeavors taken on by a group of dedicated, enthusiastic people, the 49th "Once Upon a Christmas Cheery in the Lab of Shakhashiri" was a rousing success—and I'm not saying that just because I was a part of the show! I might be saying it because there were explosions, and explosions are fun.
The show will air on Wisconsin Public Television every day of Christmas week, and you can watch previous years' shows and learn more about fun experiments to try at home at www.scifun.org.
The following two tabs change content below.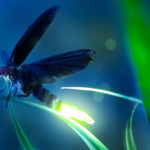 Julia is a Science Writer at Promega. She earned a B.S. in biology and a B.A. in chemistry from University of North Carolina Wilmington, and a PhD from University of Wisconsin-Madison. Her hobbies include reading fantasy novels, playing Magic: The Gathering, ultimate frisbee, Netflix, and long walks to the fridge.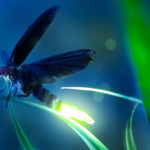 Latest posts by Julia Nepper (see all)