Earth Day 2023 is past, but protecting our environment and natural resources is important every day of the year.
As a company, Promega has set ambitious goals for reducing our carbon emissions, plastic waste and water usage by 2030. We design each new building to surpass the sustainability features of all previous facilities. Our culinary garden employs techniques that are beneficial to the ecosystem, from enriching the soil to supporting local wildlife. In fact, over 225 acres of our 400-acre Madison campus is dedicated to preserved prairie, wetlands and woodlands.
Promega employees are also dedicated to reducing their impact on the natural world. This month, a series of employee-hosted Earth Month events gave Madison-based Promega employees the opportunity to test-drive electric cars, trade plants and learn about sustainable lawncare. Here are a few highlights from Earth Month 2023 at Promega.
Sustainable Lawncare Lunch & Learn
If you live somewhere with a lawn, that patch of grass can have direct positive or negative impacts on the ecosystem. Doug Soldat, a professor in the Department of Soil Science at the University of Wisconsin-Madison, virtually visited Promega to deliver a presentation titled "Sustainable Lawn Care Tips for a Healthy Lawn." He says that fertilizers, herbicides, and even your mowing habits can have ecological consequences, but not always in the ways you might expect.
The goal, Doug says, is to maintain dense ground cover throughout your lawn. This minimizes the runoff of phosphorus, which can contaminate watersheds and produce harmful algae blooms. To do this, he recommends fertilizing your lawn 1-3 times per year using a fertilizer that contains nitrogen but not phosphorus. He also says to pay attention to what's growing in your lawn – plants like clover are great for pollinators and enrich the soil through nitrogen fixation, while annoyances like crabgrass can increase sediment and water runoff. The benefits of eliminating crabgrass with proper herbicide application outweigh the any environmental risks.
Finally, Doug says if you do one thing for your lawn this year, you should sharpen the blades of your mower. This helps keep the plants heal quickly and reduces disease risks, leading to lush, green lawns that protect the soil and water.
Swap & Shop and Plant Swap
Are you trying to downsize an overflowing collection of vinyl records? Are you looking for a new power tool? The Swap & Shop was a bustling market for Promega employees to buy, sell and trade a wide array of items. Research Scientist Kris Zimmerman had a table of board games including multiple Monopoly variations, while Quality Specialist Sharon Larson offered a selection of jewelry for every occasion.
The event also included a plant swap, where employees could bring healthy, disease-free houseplants and trade them like Pokemon cards. Horticultural Specialist Hannah Matousek provided a selection of free cuttings from plants around the Promega campus, including pothos, jade and inchplant.
Of course, no market is complete without snacks. Madison-area food trucks stopped by so attendees could enjoy a treat while they shopped.
Recycling in the Community Lunch & Learn
Could wish-cycling be spoiling your recycling efforts? Another webinar during Earth Month featured Bryan Johnson, the Recycling and Public Education Coordinator for the Madison Streets Division. According to Bryan, when you throw items into recycling bins that you "wish" could be recycled, it can cause machine breakdowns and delays during sorting.
Bryan says that economics are critical to the recycling process, and that the process halts if there are no buyers for the end products. That's why it's critical to keep costs down early in the cycle – when the sorting process takes more time and resources, the price of the end product has to rise to cover expenses. This leads to fewer buyers, and ultimately makes it harder for municipalities to support robust recycling programs.
"All you have to do is follow your local guidelines," Bryan says. "And when in doubt, throw it out."
The webinar also included Melanie Preston, a Senior Applications Scientist at Promega, who shared a short presentation on the employee-led plastic film recycling program at Promega. Melanie is part of a core team that has set up infrastructure to collect, package and transport plastic films from Promega facilities to be recycled. Since October 2022, over 10,000 pounds of plastic film have been collected from Promega R&D and manufacturing facilities and delivered to an organization that will use it for building materials. This work is the product of employees uniting around an issue and building a creative solution that is environmentally responsible and sustainable for the long term.
And more!
Earth Month events didn't stop there. Employees were invited to test-drive Tesla cars on campus and ask questions about moving to an electric vehicle. Another day, the company's computer recycling partner set up a recycling station on campus where employees could bring their old phones, laptops and more to be recycled, saving large quantities of harmful metals from reaching landfills. Upcoming events focus on residential solar panel installation and emerging technologies for renewable energy storage.
Promega is committed to continuously reducing the environmental impact of our facilities, our products, and our global operations. We celebrate our employees who uphold this value and find opportunities to keep pushing our community forward, from education to action.
---
Learn more about sustainability at Promega in our Corporate Responsibility Report.
---
Related Posts
The following two tabs change content below.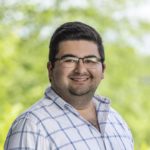 Jordan Villanueva studied writing and biology at Northwestern University before joining Promega in 2017. As a science writer, he's most interested in the human side of science - the stories and people behind the journal articles. Research interests include immunology and neuroscience, as well as the COVID-19 pandemic. When he isn't working, Jordan loves turning sourdough baking into a science. It's just a symbiotic culture of yeast and lactic acid bacteria, right?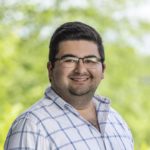 Latest posts by Jordan Villanueva (see all)