In the United States, the month of February is Black History Month. African American Scientists have contributed extensively to the worldwide progress of science and technology. Below we highlight a few of the African American scientists who have made their mark in science history and helped change our world for the better.
Kimberly Bryant (1967-present)
Kimberly Brant began her science career in both the pharmaceutical and biotechnology industries. When Brant's daughter, Kai, expressed interest in STEM, she encouraged Kai to pursue this passion. However, both were frustrated by the overwhelming dominance of young, white males in the youth coding programs. The number of women and girls in STEM, especially those of color, was plummeting and Brant was determined for change. Brant is now the Founder and Executive Director of Black Girls CODE: A not-for-profit organization focused on providing technology education and opportunities for African American girls. Black Girls CODE helps devise more ideal pathways for African American girls pursuing technology. The organization strives to create a more equitable society and equal representation in the tech sector. Brant's passion for diversity and inclusion leads an inspiring global movement for African American women and girls in STEM.
Lovell A. Jones (1949-present)
Lovell A. Jones earned his PhD in the field of zoology, emphasizing on endocrinology and tumor biology at UC Berkeley. In 1980, he was hired in the basic/behavioral sciences at the University of Texas MD Anderson Cancer Center. Later, he worked at the University of Texas Graduate School of Biomedical Sciences at Houston becoming the first African American to hold dual Professor Emeritus Status. One of his many notable attributions is co-authoring the congressional resolution designating the third week in April as "National Minority Cancer Awareness Week." He has also received the Ruth Kirschstein Diversity in Science Award, was selected as one of the top African American scientists in America by the National Science Foundation, and was named the first director of the Center for Research on Minority Health. Although retired, Jones continues to address the issue of health disparities and mentor African American Scientists and future generations.
Willie Hobbs Moore (1934–1994)
Willie Hobbs Moore graduated from the University of Michigan with three degrees and became the first Black woman in the US to earn a PhD in physics. She pursued her doctoral studies under the renowned spectroscopist, Samuel Krimm. Krimm also directed her dissertation on the vibrational analysis of secondary chlorides. She later held engineering positions at Barnes Engineering, Bendix Aerospace Systems, and Sensor Dynamics and became an executive for Ford Motor Company. Moore was an activist for education and was heavily involved in STEM education for minorities. At age 60, after being diagnosed with cancer, Moore passed away on March 14, 1994, but her legacy lives on. She was posthumously awarded the Edward A. Bouchet award at the National Conference of Black Physics Students and her research has been published in numerous scientific journals. She will be forever admired as a pioneer for her career-defining work which paved the way for African American scientists and those who came after her.
Clifford Houston (1949-present)
Clifford Houston earned his BS in microbiology and chemistry and MS in biology at Oklahoma State University. He went on to the University of Oklahoma and earned his PhD in microbiology and immunology. Here, he was awarded a James W. McLaughlin postdoctoral fellowship at the University of Texas Medical Branch (UTMB) and began as an assistant professor in 1981. He was promoted to associate professor before becoming a Full Professor and Associate Vice President for Educational Outreach in 1991. In 1997, he was named the Herman Barnett Distinguished Professor of Microbiology and Immunology. Houston has been active in many professional organizations and has received numerous honors and awards throughout his career. One of them being the first African American elected as president of the world's largest professional biological research organization – The American Society for Microbiology. Houston not only made a lasting impact on the science community but also young students. He established educational programs and activities nationwide to enhance youth interest in mathematics and science and impact future generations of African American scientists.
Alma Levant Hayden (1927-1967)
Alma Levant Hayden graduated from South Carolina State College with honors in 1947 and pursued graduate school at Howard University. Here, she studied chemical analysis under Lloyd Noel Ferguson who is renowned for advancing STEM opportunities for students of color. After completing her MS at Howard University, Hayden worked as Ferguson's research associate at Howard for two years. She then joined the National Institutes of Health in the 1950s and became one of the first African American scientists at a science agency in Washington, D.C. She moved to the FDA in the mid-1950s and led her team to expose Krebiozen, a controversial drug promoted as anti-cancer, as an ineffective cancer treatment in 1963. The FDA went to trial against the Durovics and Ivy, who were indicted for violating federal drug regulations, and Hayden was one of several witnesses. Although she fought to protect the American public from a fake cancer cure, she lost her own battle with cancer and died the following year. Her contributions to science history and public service are an enduring testament to her extraordinary abilities and impact.
Emmett Chappelle (1925-2019)
Emmett Chappelle earned an MS in Biology at the University of Washington and pursued his PhD at Standford University before leaving to accept a research position at the Research Institute for Advanced Studies in Maryland. He is known for his groundbreaking work with luciferase reaction which is still used for many applications today. Chappelle's innovations facilitated consequential findings in the fields of biology and chemistry and in 2007, he was inducted into the National Inventors Hall of Fame for his work on bioluminescence. Learn more about Emmett Chappelle's legacy in this blog.
---
Have an additional story about an African American scientist? Share with us in the comments.
---
The Promega North America branch supports diversity and inclusion in the life sciences with the DOORS program.
---
Related Posts
The following two tabs change content below.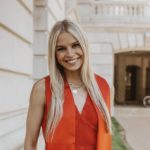 Riley Bell
Riley earned her B.S. in Life Sciences Communication and a certificate in Global Health at UW-Madison. She is a Digital Marketing Coordinator at Promega.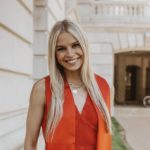 Latest posts by Riley Bell (see all)