Asp-N, Sequencing Grade, is an endoproteinase that hydrolyzes peptide bonds on the N-terminal side of aspartic and cysteic acid residues: Asp and Cys. Asp-N activity is optimal in the pH range of 4.0–9.0. This sequencing grade enzyme can be used alone or in combination with trypsin or other proteases to produce protein digests for peptide mapping applications or protein identification by peptide mass fingerprinting or MS/MS spectral matching. It is suitable for  in-solution or in-gel digestion reactions.
The following references illustrate the use of Asp-N in recent publications:
Protein sequence coverage
Jakobsson, M et al. (2013)  Identification and characterization of a novel Human Methyltransferase modulating Hsp70 protein function through lysine methylation. J. Biol. Chem. 288, 27752–63.
Carroll, J. et. al. (2013) Post-translational modifications near the quinone binding site of mammalian complex I.  J. Biol. Chem. 288, 24799–08.
Glycoprotein analysis
Siguier, B. et al. (2014) First structural insights into α-L-Arabinofuranosidases from the two GH62 Glycoside hydrolase subfamilies. J. Biol. Chem. 289, 5261–73.
Vakhrushev, S. et al. (2013) Enhanced mass spectrometric mapping of the human GalNAc-type O-glycoproteome with SimpleCells. Mol. Cell. Prot. 12, 932–44.
Berk, J. et al. (2013) . O-Linked β-N- Acetylglucosamine (O-GlcNAc) Regulates emerin binding to autointegration Factor (BAF) in a chromatin and Lamin B-enriched "Niche".  J. Biol. Chem. 288, 30192–09.
Phosphoprotein analysis
Roux, P. and Thibault, P. (2013) The Coming of Age of phosphoproteomics –from Large Data sets to Inference of protein Functions. Mol. Cell. Prot. 12, 3453–64.
The following two tabs change content below.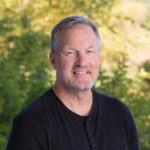 Gary earned his B.S. in Bacteriology, UW-Madison in 1982. From 1982–1986 he served as Research Tech at UW-Madison. From 1986 to the present Gary has been with Promega Corporation serving in many capacities including as the very first editor of Promega Notes. He was also Manager Tech Services and Training, Product Manager Restriction/Modifying Enzymes, Product Manager Protein Analysis, and is now Sr. Product Manager for Protein Analysis products.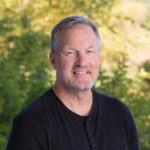 Latest posts by Gary Kobs (see all)