It's FINALLY time to announce the winners of the 2019 Promega iGEM Grant! We received over 150 applications this year, so picking the top 10 was very tough. As always, we're impressed by the amazing work iGEM teams are doing in the lab and in their communities. The 10 winners listed below will receive $2,000 in free Promega products.
Good luck to all teams competing in iGEM this year, and congratulations to our winners! Don't forget that Promega has free technical support for all teams competing in iGEM. Our scientists are excited to help out. You can also check out our iGEM Sponsor page, which has tools and resources to help make your project a success.
PS – Our very own Jenna Stormberg snapped some great candid photos during our deliberations, and I couldn't resist the urge to caption a few of them. Enjoy an exclusive behind-the-scenes look at our process of reviewing the applications.
UAlberta
From the proposal: "Overall, we intend to further our work with N. ceranae by developing a diagnostic system that is more easily automated than existing diagnostic methods."
In case you haven't heard, bees are dying globally at an alarming rate. In 2018, the undergraduate team from University of Alberta in Canada consulted with beekeepers and designed a novel treatment for Nosema ceranae, a parasite known to disrupt bee colonies. This year, they are expanding their system by designing a field diagnostic system to detect N. ceranae based on binding proteins and fluorescent signals. Their assay will use chitin-binding dyes and smartphone-based microscopes to guide colony treatment.
iGEM Bonn
From the proposal: "Our goal is to engineer plants to create ambient light through efficient, naturally occurring bioluminescence systems."
The undergraduate team from the Life and Medical Sciences Institute at the University of Bonn in Germany is working to address the large energy and resource consumption of urban lighting infrastructure. They plan to engineer Arabidopsis thaliana plants with a luminescent operon from Vibrio fischeri to produce plants capable of illuminating city streets. They hope their project can measurably reduce urban impact on climate change while keeping streets safe at night.
CU
From the proposal: "Reducing the concentration of salts in the water, especially NaCl, is our main objective."
The undergraduate team from Cairo University in Egypt knows that their country is facing a severe water crisis that continues to grow. This team plans to tackle microbial salination through bacterial intracellular salt accumulation and a cell-free approach involving extracellular expression of sodium- and chlorine-binding proteins. They are a first-year team who is eager to demonstrate proof-of-concept in a system that they hope could grow into a full water-focused toolkit.
MSP-Maastricht
From the proposal: "Team MSP aims to broaden the spectrum of surface receptors available by creating a synthetic genetic system which evolves new receptors capable of binding specific, user-defined molecular targets."
Biomarker recognition is a process that our cells carry out constantly, yet the application of naturally occurring receptors is limited by the range of molecules they can detect. The undergraduate team from Maastricht University in the Netherlands will be using a CRISPR-based method to induce random mutations into known surface receptors with non-functional binding sites. When the receptor binding site matches the intended target, the system will automatically stop generating mutations and a color signal will be released. The team claims their tool will be valuable to researchers looking to determine the presence and quantity of specific molecules in a system.
Northern BC iGEM
From the proposal: "The 2019 Northern BC iGEM Team will address the overdose crisis from a harm reduction perspective, creating an opioid sensor in Saccharomyces cerevisiae."
The opioid crisis continues to escalate, and the emergence of Fentanyl has made this drug class even more dangerous. The undergraduate team from the University of Northern British Columbia in Canada is working to develop a sensor to alert anyone handling drugs to the presence of opioids. The team says that unlike current testing systems, their project will detect contamination before consumption, thus lessening the chances of an accidental opioid overdose.
NUS Singapore
From the proposal: "We plan to extend the exponential phase of bacteria by making them undergo a 'sleep-wake' cycle."
While engineered bacteria are very promising as a tool for applications like bio-manufacturing and therapeutics, their limited life span and inability to function as a closed system is a major constraint. The undergraduate team from the National University of Singapore aims to manipulate the life cycles of bacteria using toxin-antitoxin systems. Their overall goal is to lengthen the time the cells are capable of protein production, thus improving the viability of future cell-based production systems.
Sao-Carlos Brazil
From the proposal: "Mars is one of the best destinations for humanity to settle down, but the planet is dominated by a high incidence of radiation."
The undergraduate team from Universidade Federal de Sao Carlos in Brazil is looking to the skies with their project. The UV radiation penetration on Mars poses challenges to producing food, but the team is working to address these challenges by engineering a fermenting yeast that can express melanin on its surface. They will test their yeast using direct UV radiation and by subjecting the cells to a Mars simulation chamber designed to imitate the radiation incidence on the surface of Mars. This system would also help brewers on Earth sterilize systems without killing their fermenting yeast in the process.
NYU Abu Dhabi
From the proposal: "Our team seeks to develop an inexpensive and modular screening device based on isothermal DNA amplification techniques for the rapid detection of infectious disease pathogens."
Last year, the undergraduate team from New York University – Abu Dhabi in United Arab Emirates designed a protoype of a pocket system to detect food-borne pathogens. This year, the team hopes to improve on the prototype by using paper-based microfluidic chips and expanding it to detect many different pathogens. The system will be designed to operate using only body temperature, thus minimizing energy input requirements.
iGEM Sorbonne Universite
From the proposal: "We want to create an alternative way of producing palm oil in a green alga named Chlamydomonas reinhardtii."
Palm oil is one of the most commonly used vegetable oils, though its production is a major contributor to deforestation in Asian island nations. The overgraduate team from Institut de Biologie Paris-Seine in France proposes an algae-based system to produce palmitic acid and oleic acid, the two main components of palm oil. They are also dedicated to scientific communication and plan to design a video game and comic book to spread information about synthetic biology in an engaging medium.
Victoria Wellington
From the proposal: "Our goal is to produce a battery that is efficient, safe, and sustainable."
According to the overgraduate team from Victoria University of Wellington in New Zealand, renewable energy is only effective at combatting climate change if we pair it with efficient, renewable forms of energy storage. This team plans to improve an existing glycerol fuel cell using directed evolution to optimize one of its key enzymes. Their goal is an enzymatic fuel cell that is twice as efficient at chemical-electrical energy conversion as current battery technologies.
Competing in iGEM? Learn more about how you can get support for your iGEM project at our website and check out our resources for iGEM teams, including Q&A webinars and tips for creating scientific posters.
The following two tabs change content below.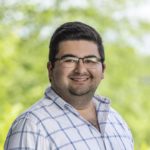 Jordan Villanueva studied writing and biology at Northwestern University before joining Promega in 2017. As a science writer, he's most interested in the human side of science - the stories and people behind the journal articles. Research interests include immunology and neuroscience, as well as the COVID-19 pandemic. When he isn't working, Jordan loves turning sourdough baking into a science. It's just a symbiotic culture of yeast and lactic acid bacteria, right?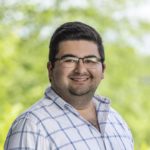 Latest posts by Jordan Villanueva (see all)