*Today, June 6, is Swedish National Day – a fitting day to highlight this Promega employee.
Promega sales representatives worldwide find themselves on the road on a regular basis—it is, after all, part of the job description. Traveling many miles to visit customers, they're fortunate to enjoy a steady change of scenery and a variety of daily tasks.
For Mikael Arnfelt, Sales Manager of Promega's Sweden branch, travel obligations are sometimes taken to a higher level. That's why we wanted to share his adventures for our "Day In the Life" series; though as Mikael is quick to point out, there's really no such thing as a "typical day," at least not in his life!
Mikael's experiences begin to make sense once you learn more about his position with Promega. "We are a small branch, so we each need to take on multiple roles," he explains. "In the beginning I was the only sales rep for Sweden, so until last year I took care of southern Sweden and all of Finland/Estonia, together with our distributors there." He and his few colleagues are also responsible for many different product groups—Mikael's include Detection Instruments, Cellular Analysis, and Applied Markets. "I am also the back-up for order taking," he says. "I currently cover this seven days a month, and during vacation periods, so my colleague can work on various administrative tasks, and even take some vacation himself."
A day in Mikael's life might include any of these responsibilities: booking sales visits with customers (who are usually in the lab, rather than at a desk and thus not so easy to track down), setting up and running mini exhibitions in the cafeterias of customers' departments, participating in booths at various conferences, demo-ing instruments, then installing and servicing these instruments.
Mikael may be especially equipped for the versatility and flexibility required of his work due to his somewhat less than conventional background. "After doing the mandatory military service in Sweden, I applied to serve with the Swedish UN forces (in Cyprus) where I was stationed for 16 months," he says. "I also did six months service in Lebanon." His first civilian employer was the auto manufacturer Saab where he worked as a security guard.
He also attributes his childhood to preparing him for his current career. "I was born in Gothenburg on the Swedish "w(b)est coast," but we moved around quite a number of times in the southern part of Sweden as my father was getting new job positions," he says. "So, I guess my upbringing might have influenced me in becoming a traveling sales rep and also a frequent mover. I currently live in the small town of Vänersborg, north of Gothenburg, for the third time!"
Yet, once he became "older and wiser," Mikael pursued a path that put him on track to landing his current position. After completing a Masters in Biochemistry from Gothenburg University in 1998, he was offered a job as Account Manager at Sigma-Aldrich in Stockholm. There he met his current General Manager at Promega, Patrick Van de Velde, who was serving as their Nordic Marketing Manager. "After nine years I began looking for new challenges, and Patrick asked if I was interested in coming to work for Promega as an FAS, which he was starting up at that time." Although Mikael had a contract in hand from a different company, luckily for everyone involved he had not yet signed that contract and so was able to accept the new opportunity with Promega.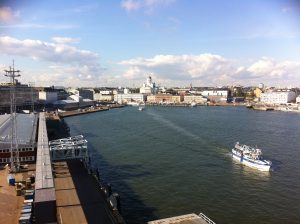 As for his journeys as a sales rep, Mikael's coverage of Finland and Estonia required some particularly interesting travels and modes of transport. They often began with a drive to Stockholm (500 km away) where he would then board a ferry. "This was a way to save both money and time because I could travel overnight on the ferry with the car, instead of having to fly and rent a hotel and car," he explains. This also allowed him to more easily transport an instrument or exhibition material.
Once arriving by ferry in Finland, Mikael would drive to different cities such as Kuopio (within a 400 km radius) and Turku. In Estonia most customers were located in Tartu, a two hour drive from the capital city of Tallinn where the ferries disembark. "The longest tour I did was when I was first began working at Promega and was the only sales rep in Sweden," recounts Mikael. "I started at Gothenburg University handing out
flyers/promos and then drove to the most southern part of Sweden, Lund University, 350 km away. Then it was on to Stockholm and Uppsala University, another 600 km, and then to Umeå University (640 km further), and then home (another 1000 km). So, in total I covered nearly 2600 km, not counting the mileage I did on foot at the Universities, in four days. I was quite tired after that trip!"
If that sales visit didn't sound memorable enough, Mikael describes a different journey as one of his most scenic, traveling with a trusty GloMax-Multi+ instrument. A customer at Jyväskylä University in Finland had purchased the demo unit, and Mikael needed to travel there to both install it and train lab personnel. He did the drive to Stockholm and then boarded the ferry to Turku, arriving at 6 am to temperatures of -30 degrees Celsius. "The roads were really slippery—I couldn't quite stop at the red lights, although I have winter tires with studs," recounts Mikael. "But later in the day when the sun rose, there were these sparkling snow crystals in the air, and it was like smoke around the hills. It was a really nice moment, and I had to stop and take pictures."
When he's not on the road, a typical day in the life of Mikael includes a daily fitness regimen. "I try to get to the gym every morning before work—even when staying in hotels—which is good to keep the stress level down during the day." He also enjoys renovating his house, built in the 1920's, and taking his Mazda Miata out for a spin on a sunny day when he's not riding his mountain bike.
The following two tabs change content below.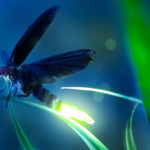 Nicole Sandler
Nicole enjoys being a member of the Promega Connections blog team. A former molecular biologist, she earned her PhD from the University of Pennsylvania but realized that writing about science was a more fulfilling way to apply her knowledge and passion for the field. She's excited that her longtime writing career has now landed her at Promega, a company she once relied on for restriction enzymes and buffers as a research scientist.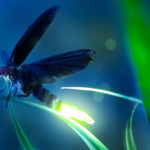 Latest posts by Nicole Sandler (see all)