Today's guest blog is written by Jayme Miller, a Human Resources Generalist at Promega, who has some tips for creating an IDP that will help you achieve your goals. Individual Development Plans (IDPs) are common career development tools used in industry, and there has been a push for PhD programs to incorporate career development tools such as IDPs. By creating an IDP, employees and students both have a formal way to communicate their career goals and help them stay on track.
There is one question I am frequently asked by candidates during the interview process—"Is employee development a focus at this organization?" Employees frequently tell me they are looking for employers and opportunities where they will have the ability to learn, grow and develop. While that all sounds great, it is important to have an upfront and transparent discussion about roles, responsibilities and expectations when it comes to employee development.
Many organizations indicate that they have an employee development "program" at their organization, but when they begin talking about their program, they describe their performance management process. Often, they will describe how employees are evaluated and provided feedback from their manager. Feedback is a key component for employee development, but it is up to the employee to use that feedback to create action items that will give them the opportunity to learn and grow.
Often employees believe that employee development is something provided by companies to employees, that it is something that employers make happen for employees. Good organizations will offer continuous learning opportunities and a feedback culture that allows employees to learn and grow. However, no employee development program will work for an employee who is not fully engaged in their own development and does not take ownership over the process. It is ultimately the employee's responsibility to ensure they are actively taking the steps to develop within their role and within their organization.
So how can employees take responsibility for their own development? One way that employees can be accountable for their own development is by creating an Individual Development Plan (IDP). The key word here is 'Individual'—this is a development plan created and driven by the employee. An IDP outlines an employee's action items and learning outcomes, as well as support necessary to meet their tangible growth goals. Employees should share and solicit input for their IDP from their supervisor, but an IDP should ultimately reflect the employee's individual goals. Because they are the goals of the employee, they will be more meaningful and important to the employee, and their commitment to follow through on the action items is more likely.
Tips for creating an IDP:
Be realistic – An IDP should focus on an attainable career goal that you have. The actions to achieve that goal will need to address current gaps in performance, competency, skill or ability. Your development goals should be attainable, yet sufficiently challenging for you to accomplish. An IDP needs to include the right balance of training, on-the-job application and "stretch" assignments that involve higher level tasks and responsibilities.
Define timeframes – Create short-term goals and action items that can be achieved within weeks and months. It is great to think long-term and establish goals for the future (up to 5 years) but be prepared to alter those goals based on changing conditions and priorities for you, your company and even the world. The key is to focus on the short-term goals and opportunities and continue to build on them toward a longer-term goal. I believe that to achieve a long-term goal, you will need to define short- and mid-term objectives.
Be specific & flexible – The key to a well-written individual development plan is to be as specific as possible when defining the actions and behaviors that you are going to do to reach your goals. It is likely that you will learn more about yourself as you complete your action items and a key to goal achievement is reflecting on your experience. Reflect on what is and is not working for you. Take what you learn from your experiences and course correct, as necessary.
Track & measure outcomes – With any goal you need to be able to define success and failure (you will not have successes without some failures along the way). Sometimes there is not a clear metric to measure results, but it is still important that you define what success looks like upfront and evaluate your progress along the way. Establish a documentation method for tracking your goals. Many organizations have performance management systems that you can use to do this, but pen and paper will work, too. Here are some questions you can ask yourself to help you measure your results and outcomes.

How will I know when I achieve this goal?
What will it look like?
What will be different?

Seek feedback – It is important to know how others perceive you. Share your goals and action items with a trusted peer, mentor or your principle investigator. Solicit honest and constructive feedback from them. Give them permission to be real and honest with you about your opportunities. For a lot of people, providing constructive feedback is harder than receiving it, so be open to their feedback and show appreciation for their input. At my organization we say feedback is a gift, but if you don't open the gift and use it, it's useless. It takes a lot of vulnerability to ask for feedback, but the real growth happens when you use the feedback to make changes.
Focus on behaviors – Behavioral goals define how business objectives should be accomplished. Your behavioral goals should align with the expectations, norms and values of the culture in which you are working. I have witnessed employees achieve their goals in ways that did not align with the values and culture of the organization, and it usually leads to disappointment when that happens. Keep in mind that how you accomplish something is often more important than the actual achievement.
Align goals to organizational initiatives – When it comes to your career goals it is very important to align them with the goals and initiatives of your organization. Strategic needs will drive employee development, so your goal should be to learn or grow in an area that will allow you to contribute and provide value to your organization's strategy and initiatives. If there's not alignment between your personal career goals and the needs of your organization, you may have more reflection to do.
The task of creating an IDP may seem daunting, but I hope these seven tips will help you create an IDP that will lead to achieving your development goals. The time, energy and effort you put into the process will be rewarding. In addition to helping you achieve your career goals, an IDP can help you learn more about yourself and how to enhance your value at your organization and contribute to more meaningful work.
For more resources about career development and professional skills, head to our Student Resource Center.
Related Posts
The following two tabs change content below.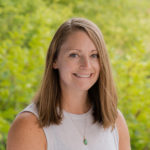 Darcia is a Content Lead at Promega. She earned her BS in Secondary Education at the University of Wisconsin Oshkosh, with minors in Biology and Spanish, and her MS in Biotechnology at the University of Wisconsin Madison. She is passionate about sharing scientific knowledge with all audiences, including her family and friends—whether they have solicited the lesson or not! In her free time, Darcia enjoys reading, playing volleyball, eating delicious food and cheering for the Chicago Cubs.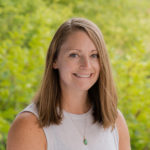 Latest posts by Darcia Schweitzer (see all)