Today's blog is contributed by guest blogger Caitlin Cavanaugh, Client Support Consultant with Promega North America.
Recently, I began a new role as a client support consultant at Promega. In this role, I'm responsible for all technical and sales support for the Promega portfolio in the New Jersey and Philidelphia area.
Before coming to Promega, I worked in a lab at a start-up company right out of college, then made my way into sales, where I worked for a leading life-science instrumentation company for thirteen years.
Working in the life science industry for years, I knew that Promega was always looking a step ahead to promote better science and was eager to be a part of that. Here's why I decided to make the switch to Promega:
Employee culture 
The employees speak volumes about the culture Promega has built. I worked with Promega products and sales representatives when I did research in the lab and also collaboratively in my sales role. I've always been impressed with how Promega's mindful leadership has created a culture where employees feel valued, heard and supported. This creates a truly productive work environment and in turn, allows for better support for our clients.
Customer-centric philosophy 
Promega's philosophy is very customer-centric. In my role as a client support consultant my priority is to form long-lasting collaborative relationships with my clients.  Our goal is to build true partnerships by offering solutions and support while pairing Promega's tools and technologies with unmet customer needs.   
Teamwork 
In the three months that I've been working at Promega I've been impressed with the teamwork that occurs on a daily basis. Even though I'm field-based, we communicate daily with scientists in R&D from Madison, WI, marketing, and other client support reps from around the country.  We have trained overlay teams of specialists that make trips to work with us at customer locations to discuss new technologies and better understand how we can collaborate on new projects. Everyone is invested in creating better partnerships with our clients and understanding how we can support them better.
Sustainable future  
I feel as though Promega is creating a sustainable future through investments in innovation, people, products and services, facilities and infrastructure. Something that is really unique is Promega's ESI (Emotional and Social Intelligence) initiative. This forward-thinking program helps to better ourselves and creates an exciting, challenging and supportive environment to work in.
Career development 
Promega is very invested in career development. We have individual development plans with our manager that are discussed at regular intervals. There are opportunities here for special projects, cross-functional movement and promotions.
Looking toward the future, I'm excited about the advances around bioassays and innovations involving NanoBRET/NanoBiT/HiBiT. I also look forward to working with the ESI team and learning more about the initiative and how it will continue to percolate into the company culture.
I'm thrilled to be working at Promega and to see where I can further contribute in the long-term!
Caitlin joined Promega in October 2017 as a client support specialist in the Philadelphia area. She has loved science for as long as she can remember and earned a degree in Biology from the University of Delaware. After working in the lab for an exciting start-up biotech company she transitioned into sales and sales management roles for the past 15 years. In her spare time, Caitlin enjoys playing and learning with her two small children, photography, hiking and loves all things food-related.
The following two tabs change content below.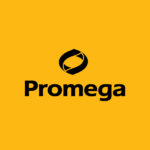 Promega products are used by life scientists who are asking fundamental questions about biological processes and by scientists who are applying scientific knowledge to diagnose and treat diseases, discover new therapeutics, and use genetics and DNA testing for human identification. Originally, founded in 1978 in Madison, Wisconsin, USA, Promega has branches in 16 countries and more than 50 global distributors serving 100 countries.