Today's blog was written by guest bloggers Tara Luther, Marketing Specialist Genetic Identity, and Allison Suchon, Manager of Tradeshows and Events at Promega.
2020 has been a year of changes for all of us. We've learned how to keep in touch while physically distancing. We've learned how to work from home with furry coworkers who encourage us to break from the traditional 9–5 routine. We've learned how to make changes to our labs to stay safe and productive.
For many of us, this will also be the first time that we attend a virtual conference. While it's easy to focus on what we'll be missing by not gathering together, there are advantages to moving to the virtual space. By making the most out of your virtual experience, you'll be able to walk away with valuable insights, a robust network, and insights that you can use in your own lab.
To help, we've put together a list of tips that will help you maximize your experience at any virtual conferences you attend.
Before the conference:
Keep an open mind.

Whether consciously or unconsciously, you may be thinking that you will not learn as much from an online conference as you would in person. This can be especially true given the interruptions that COVID-19 has already caused to our daily life. Your conference may look a little different, but conference organizers work hard to plan an agenda that will provide you with actionable takeaways that you can use in your lab. Going in with an open mind will strengthen your motivation and willingness to participate.

Organize your session schedule.

As with any conference you need to organize your schedule and have a plan, but with online conferences this is even more important. For instance, one of the conferences we help to plan, ISHI, will have pre-scheduled sessions to enable Q&A with the speakers. The sessions also will be available on-demand after the conference, providing attendees more flexibility. Taking a close look at the conference agenda beforehand allows you to prioritize the sessions you want to attend live.

Set time aside for learning.

It's easy to assume that you'll have time for online learning, but time always manages to slip away throughout the workday. Set some time aside before the conference begins or block your calendar so that you'll be able to focus on watching the sessions. You can even set reminders for sessions that you want to be sure to watch live.

Minimize distractions.

Whether you're working from home, the office, or the lab, distractions are bound to pop up. Limit them by setting up a quiet space where you can participate in the conference. Silence your phone, block your calendar, and consider putting a "do not disturb" message on your email. If you're logging on from home, try to find a quiet space where you won't be interrupted by your furry, four-legged "coworkers" or children won't come bounding into the room like you're being interviewed on the BBC. But don't worry about dressing up. Go ahead and wear those pajama pants and fluffy slippers.

Familiarize yourself with the tools.

Don't wait until the day of the conference to test out the platform on your device. Test your audio and ensure a strong WiFi connection. Laptops or desktop computers work better than viewing on a smartphone, though most conference platforms, like the one ISHI is using this year, are compatible with mobile devices.

Make sure you are receiving the latest communication for your conference.

Do the organizers have your current email address? For many conferences like ISHI, you can follow their social media accounts to keep up with the latest information.

Print out workshop and session materials ahead of time.

If you're the type of person who likes to take notes during sessions, make sure you print out and organize the presentation slides before the conference begins so that you're ready.
During the conference:
Be an active participant.

It can be tempting to slip in and out of sessions without participating during a live event and remaining anonymous is even easier online. Resist that temptation! What you get out of the conference depends on what you put in.
Introduce yourself in the chat and see what new connections you can make. Is there a topic that you're interested in discussing? Start a conversation!
Do you have a question for the speakers? Don't be afraid to connect with them. You never know how the connections you make today will benefit you tomorrow. It's also a good way to feel closer and more connected to the presenters and other attendees, even if you're far apart and have a computer screen in front of you.

Join a virtual community.

Participate on the conference social media channels to continue the discussion and connect with other participants and speakers. For instance, with ISHI you can follow the conference activity on Facebook, LinkedIn, and Twitter and Instagram. Does the conference have a hashtag like #ISHI31 you can follow?

Involve your peers.

Just like in-person events, navigating a virtual conference with someone you know can be more fun. Whether you're in the same room or not, having a peer to discuss the sessions with can help with comprehension, allow you to compare key takeaways, and increase your attention span.

Schedule 1:1 sessions with a specialist.

One of the best things about attending an in-person conference is visiting the exhibit hall to learn more about all the latest technologies and products in one place. Meeting with vendors is not limited to in-person events, however. For instance at ISHI, participants have the ability to schedule 1:1 meetings with all of our vendors without ever leaving the platform.

Take breaks.

At in-person events, you typically move room to room to different sessions, can check out the snack bar, and are talking with new people as you roam. You'll want to make sure you do that during vritual conferences, too. Get up, walk around, stretch, and get some brain-boosting treats to keep yourself alert.
After the conference:
Take advantage of the on-demand features

Whether you missed a session or were hoping to go back and spend more time on a session, you have all the control with an online conference. Sessions are often available on demand for at least 30 days after the conference, so you can take your time viewing them. Pause as needed to take notes. Reach out to a speaker as you're watching.
Most importantly, don't forget to have fun! In addition to all that is listed above, many conferences plan fun activities and contests. For instance, ISHI is planning a virtual game where attendees can compete with colleagues for a chance to win registration to ISHI 32 next year.
Related Posts
The following two tabs change content below.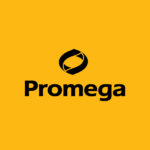 Promega products are used by life scientists who are asking fundamental questions about biological processes and by scientists who are applying scientific knowledge to diagnose and treat diseases, discover new therapeutics, and use genetics and DNA testing for human identification. Originally, founded in 1978 in Madison, Wisconsin, USA, Promega has branches in 16 countries and more than 50 global distributors serving 100 countries.