Today's guest blog is written by Research Scientist Danette Daniels, PhD.
One of my favorite things about being a scientist is attending conferences. They are an opportunity to connect with the broader community, share ideas, talk about the future, and get inspired. After a conference I would return to my lab feeling so energized and excited, being motivated to push the research forward and work on the next stories we could share.
In March of this year, I remember my shock of watching the conferences slowly getting canceled one by one. First, it was everything in March and April, then May, then through to August. I was in denial at the time, thinking this would be temporary and that we would all be back together in person in a few months. Then it became quite clear this would not be the case and events were transitioning to a virtual format.
Virtual! I was so skeptical. How could you connect with anyone at a virtual conference? How are people going to ask questions after a talk? How will it be to give a talk basically to your computer, not knowing who is listening, or more importantly for me, not being able to read the audience? I was not looking forward to it, but the alternative, no conferences at all, I thought was worse.
I attended my first virtual conference at the end of May. We all practiced beforehand how to logon to the platform (which I highly recommend). There were some audio issues, but overall it went well. It was exciting to be back together with familiar faces in my field, and the panel discussion I moderated was very interactive.
Tip: Practice using the technology before it's time to present.
My next virtual conference, however, was quite different. This was my first time giving a talk, and for this one I would be live on camera along with my slides. With a dog and 2 kids at home in virtual school, as well as my kitchen serving as my "home office", the first challenge was to secure an appropriate place to give the talk. Fortunately, I was able to find a private conference room at work to do so, yet the day of the conference this seemed like the least of my concerns.
Tip: Make sure you have a quiet spot to record where you're unlikely to be interrupted.
My talk would be right after the keynote speaker. As I watched his presentation, suddenly his slides froze and audio completely cut out. Unfortunately, he was unaware of this, and continued talking on camera even though none of us could hear him. The conference screen went blank, and after what seemed like a long silence, the conference organizers appeared to say that the keynote speaker – yes, the keynote! – would not be coming back to finish his talk.
My heart was racing. What if this happened during my talk? I texted my colleagues and told them to immediately send me a text message if the same thing happened to me. I then propped up my phone out of sight of my screen just in case.
Tip: Monitor your connection so that if anything goes wrong, you can fix it quickly.
Thankfully, I gave my talk with no difficulties at all, but as the conference continued, several others had technical difficulties. I watched people gracefully deal with this in so many ways and realized we are all doing our best to adapt to new approaches, and even if I had experienced problems with my talk, it would not have been so terrible.
Tip: Be prepared to improvise and adapt.
As the months go on, the virtual conference experience has improved. The one I attended last month was ran so smoothly with numerous tracks and panel discussions, an in-app messaging system to other participants, and speed networking for the ones feeling brave. My collaborator and I presented a new story, speaking live one right after the other, and I afterwards I felt all the usual conference energy.
My perspective has changed a lot since March. I find myself now with so much gratitude for the work the organizers have done to adopt virtual platforms in relatively such a short time. In the end, allowing a means for the community to still come together and share their passion for science, even if it is virtual, feels so valuable and meaningful, like a fundamental anchor of science that cannot be broken.
---
Looking for more information about virtual conferences and presentations? You may enjoy these recent blogs:
---
Are you a student or early-career scientist looking for resources and advice on career development? Learn more in our Student Resource Center.
---
The following two tabs change content below.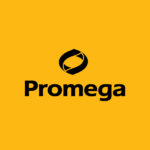 Promega products are used by life scientists who are asking fundamental questions about biological processes and by scientists who are applying scientific knowledge to diagnose and treat diseases, discover new therapeutics, and use genetics and DNA testing for human identification. Originally, founded in 1978 in Madison, Wisconsin, USA, Promega has branches in 16 countries and more than 50 global distributors serving 100 countries.