Travel and event restrictions related to the COVID-19 pandemic have caused many scientific conferences to be canceled, delayed or adapted into virtual events. These conferences include the Society of Toxicology (SOT), American Association of Cancer Researchers (AACR), Experimental Biology (EB) and the BioPharmaceutical Emerging Best Practices Association (BEBPA) Bioassay Conference, among many others. For the most up-to-date information, we recommend checking with the hosts of each conference.
These cancellations have disrupted many scientists' plans to present research, engage with potential collaborators and interact with vendors. At Promega, we're sensitive to the lost opportunities and are currently exploring potential ways to create these experiences despite so many conferences being canceled.
"We want people to be able to talk directly with us and have the same warm feeling as a close conversation at a conference, but without being face to face," says Allison Suchon, Promega Tradeshow Manager. "We're looking at different options to have that same conference feeling but without the show going on around us."
To make the most of our time while we build solutions, we asked Promega scientists for tips on staying connected and informed when you can't go to conferences. Here are some ideas we gathered.
Andrew Niles, Sr Research Scientist
The conversational dynamic offered at scientific conferences is irreplaceable. However, in this electronic age, there is still a remarkable amount of novel content available at your fingertips. For instance, webinars typically feature an upcoming opinion leader from a specific field of interest who provides insight into their work. Alternatively, rediscover your favorite online journal and read more than just the abstracts. Take time to consider how something seemingly peripheral could impact your own work.
Pam Guthmiller, St Strategic Portfolio Manager
If the mobile app or website of the meeting has posters available, many of these will include the contact information of the author. If a poster interests you, reach out to the author via email. Like you, they want to learn and network and would appreciate communication on their work. You might also be able to access information on what companies were attending, including products that were going to be represented and any exhibitor-hosted sessions they planned to present. If a topic is of interest, reach out to that company and they would likely love to share the intended content. To go even further, reach out to technical services scientists. These scientists are good resources on new products and could guide you to solutions that you might not have considered.
Mike Valley, Sr. Research Scientist
Webinars to the rescue! Webinars might not be as conversational as a meeting room, but they are still interactive. Some conferences requested that poster presenters upload their posters to the meeting website, so even though the meeting is canceled, uploaded posters can still be viewed.
Hemanth Shenoi, Global Commercialization Marketing Manager
Many might say to focus on using social media and other communication methods to stay engaged, but I think this is a golden opportunity to use the open time to really think. Our lives are so harried with "this deadline" and "that project" that we often don't take the time to ask ourselves, "Why am I working on this project and how can I do things better?" or "What direction am I pointed in and is it the right direction toward where I want to be?" Take the blessing of newfound time to really dig into the bigger questions you are focused on in your research, career and life. You'll emerge more energized and focused to keep learning and networking for the rest of the year.
For more information about how Promega is supporting researchers studying SARS-CoV-2 and COVID-19, check out our Coronavirus resources.
Related Posts
The following two tabs change content below.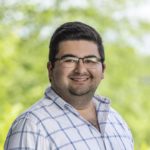 Jordan Villanueva studied writing and biology at Northwestern University before joining Promega in 2017. As a science writer, he's most interested in the human side of science - the stories and people behind the journal articles. Research interests include immunology and neuroscience, as well as the COVID-19 pandemic. When he isn't working, Jordan loves turning sourdough baking into a science. It's just a symbiotic culture of yeast and lactic acid bacteria, right?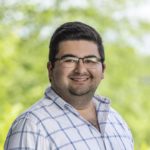 Latest posts by Jordan Villanueva (see all)