Mass spectrometry depends on the successful digestion of proteins using proteases. Many commercially available proteomic-grade trypsins contain natural contaminants that produce non-specific cleavages. Trypsin Platinum, a new protease from Promega provides maximum specificity, giving you cleaner and more conclusive data from mass spec.
Trypsin is typically extracted from bovine or porcine pancreas. In addition to trypsin, both of these sources also contain chymotrypsin. To suppress chymotryptic activity, trypsin is treated with tosyl phenylalanyl chloromethyl ketone, or TPCK, to irreversibly inhibit the chymotrypsin. However, trace amounts of chymotrypsin appear to escape this inhibition and produce non-specific cleavages, as seen in the figure below.
Autoproteolysis can also complicate trypsin digestion. Protein mass spec-grade trypsins are chemically modified to suppress autoproteolysis, but certain levels can still be observed.
Trypsin Platinum, Mass Spectrometry Grade, is free of any detectable nonspecific proteolytic activity. A novel chemical modification assures maximal autoproteolytic resistance. This results in the most optimal trypsin available for users looking for accurate protein characterization with mass spectrometry.
---
Try a sample of high-efficiency Trypsin Platinum today!
Watch our on-demand webinar or visit our website for more on Trypsin Platinum, Mass Spectrometry Grade, with enhanced proteolytic efficiency and superior autoproteolytic resistance.
---
Want to see how Promega mass spec reagents are being used in recent research?
Check out these blog posts:
---
Related Posts
The following two tabs change content below.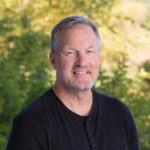 Gary earned his B.S. in Bacteriology, UW-Madison in 1982. From 1982–1986 he served as Research Tech at UW-Madison. From 1986 to the present Gary has been with Promega Corporation serving in many capacities including as the very first editor of Promega Notes. He was also Manager Tech Services and Training, Product Manager Restriction/Modifying Enzymes, Product Manager Protein Analysis, and is now Sr. Product Manager for Protein Analysis products.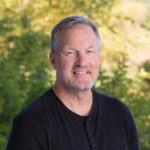 Latest posts by Gary Kobs (see all)