A new study in Nature Scientific Reports describes a method for detecting Cholangiocarcinoma biomarkers in extracellular vesicles.
Cholangiocarcinoma (CCA) is a tumor originating in the bile duct epithelium. It is usually diagnosed with a combination of imaging and histological examination.
Because the bile duct is in constant contact with bile, extracellular vesicles (EVs) derived from bile might contain significant concentrations of biomarkers associated with CCA. Extracellular vesicles include exosomes, microvesicles, and other lipid bilayer-bound particles secreted from cells. All cells release EVs, and they have recently been studied in connection with several cancers.
In a January 2021 article, Ikeda et al present a new method for isolating bile-derived EVs using a chelating agent. They used ELISA and mass spec proteomics to analyze the EVs and identify CCA biomarkers.
The authors used Mass Spec Grade Trypsin/Lys-C Mix to identify and quantitate proteins present in the EVs by mass spectrometry. The results from mass spec and ELISA revealed potential biomarkers present in bile-derived EVs that could be used to diagnose CCA.
Learn more about the isolation and analysis methods from Ikeda et al in the Nature Scientific Reports article.
Ikeda, C. et al. (2021) Utility of Claudin-3 in extracellular vesicles from human bile as biomarkers of cholangiocarcinoma. Nat Sci Rep 11,1195. https://doi.org/10.1038/s41598-021-81023-y
---
Try a sample of high-efficiency Trypsin Platinum today!
Visit our website for more on Trypsin Platinum, Mass Spectrometry Grade, with enhanced proteolytic efficiency and superior autoproteolytic resistance.
---
Working with mass spectrometry? Check out other recent blogs demonstrating applications of Promega mass spec reagents.
---
Related Posts
The following two tabs change content below.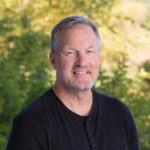 Gary earned his B.S. in Bacteriology, UW-Madison in 1982. From 1982–1986 he served as Research Tech at UW-Madison. From 1986 to the present Gary has been with Promega Corporation serving in many capacities including as the very first editor of Promega Notes. He was also Manager Tech Services and Training, Product Manager Restriction/Modifying Enzymes, Product Manager Protein Analysis, and is now Sr. Product Manager for Protein Analysis products.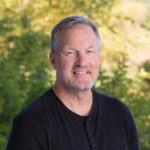 Latest posts by Gary Kobs (see all)