When the world is experiencing a viral pandemic, scientists and health officials quickly want data-driven answers to understand the situation and better formulate a public health response. Technology provides tools that researchers can use to develop a rapid sequencing protocol. With such a protocol, the data generated can help answer questions about disease epidemiology and understand the interaction between host and virus. Even better: If the protocol is freely available and based on cheap, mobile sequencing systems.
The ARTIC Network protocol for SARS-CoV-2 uses Nanopore-based next-generation sequencing to help users go from RNA sample to genome sequence in eight hours. This short turnaround real-time analysis means scientists can monitor changes to the genome (e.g., better adapting to humans as part of host-viral interaction) and track its geographic spread. These data can help inform the epidemiology of COVID-19 and explore the evolution of SARS-CoV-2.

Find the protocols, primers, bioinformatics and other resources at the SARS-CoV-2 ARTIC Network web page. We are proud that our Quantus™ Fluorometer and QuantiFluor® ONE dsDNA System are incorporated into this protocol for quantifying the RT-PCR products as well as the newly generated cDNA libraries before sequencing.

The ARTIC Network is a collaboration among scientists from the University of Birmingham, University of Edinburgh and University of Cambridge, and funded by the Wellcome Trust. Their efforts are intended to bring rapid sequencing of viral genomes to public health labs for a better response during a viral outbreak or pandemic. The hope is more molecular data can help manage viral outbreaks and better inform disease epidemiology.
Learn more about our products to support Viral Research, Vaccine and Therapeutic Development.
Related Posts
The following two tabs change content below.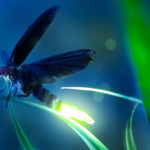 Sara is a native Wisconsinite who grew up on a fifth-generation dairy farm and decided she wanted to be a scientist at age 12. She was educated at the University of Wisconsin—Parkside, where she earned a B.S. in Biology and a Master's degree in Molecular Biology before earning her second Master's degree in Oncology at the University of Wisconsin—Madison. She has worked for Promega Corporation for more than 15 years, first as a Technical Services Scientist, currently as a Technical Writer. Sara enjoys talking about her flock of entertaining chickens and tries not to be too ambitious when planning her spring garden.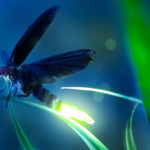 Latest posts by Sara Klink (see all)