November 8th is National STEM/STEAM Day. For 11 years, the University of Wisconsin-Madison Cool Science Image Contest has celebrated and embraced the art of science. The contest illuminates art in the STEM/STEAM field as students, faculty, and staff submit images and videos that capture science or nature and leave a lasting impression of beauty or wonder.
This year's 2021 submissions were created with point-and-shoot digital cameras, cutting-edge microscopes, and both backyard and mountaintop telescopes. Contestants captured the art of science from the massive to the minute. Winning entries showcased animals and plants, the invisibly small structures all around us, and stars and nebulae resting lightyears away from Earth.
The Cool Science Image Contest embodies the objective of STEM/STEAM Day. It communicates curiosity, admiration, and a worldly understanding in a way that no scientific manuscript or article ever could. "An image often can convey meaning more effectively than words," says longtime contest judge Ahna Skop. Additionally, Ahna is an artist, a UW–Madison professor of genetics, and an active ambassador for science. Ahna includes that, "Adding a picture with words to a slide increases retention of knowledge by 65 percent. The visual communication of science is critical for the transference of knowledge broadly."
It's important to recognize the technical and creative skills required to capture these astonishing images and videos. This year's artists definitely put the "Cool" in Cool Science Image Contest by exquisitely communicating the secrets of science. Promega sponsors the contest with support from the UW–Madison Division of the Arts. UW-Madison showcases all entries at campus events, in academic and lab facilities, and around campus throughout the year. The winning entries are shared on UW–Madison websites.
Want to learn more about the Cool Science Image Contest? Click the link here to read about the 2020 contest and why SciArt is important.
---
Read more about artwork and other community projects that Promega sponsors as part of its corporate responsibility program.
Related Posts
The following two tabs change content below.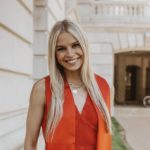 Riley Bell
Riley earned her B.S. in Life Sciences Communication and a certificate in Global Health at UW-Madison. She is a Digital Marketing Coordinator at Promega.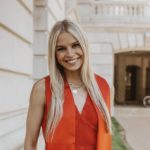 Latest posts by Riley Bell (see all)