It's Spring! Well, if you're here in the Midwest, you might think I have lost my mind with temps in the 30's and low 40's, but it will be here before we know it! I know that I have Spring on my mind, and with that, I need to clean my house. I don't know about you, but this winter has been horrible on my family for sicknesses—we can't seem to get rid of these germs. That's enough! I'm cleaning the house from top to bottom!
I don't know about you, but the task of getting it all done seems quite daunting. I live in a average sized home, so it's not the size, but it still seems like I have a lot of ground to cover. Especially because I want it done in one day.
So, I wanted to share some tips that I have used in the past, and some that I have received from friends and relatives, particularly this year with the amount of illness we have had in our home lately.
Get the kids out of the house! If you have children at home (who are at an age where they can't help), find somewhere for them to go. I have the luxury of having grandparents nearby, but a play date, or having the other parent take them out will make cleaning much easier. I like being able to turn up the music and blare it loud so I can sing at the top of my lungs while cleaning. If they are old enough, don't send them away. They can help.
Make a plan. I like to start in one area of the house and then work my way in a particular order so I'm not bouncing all over the house. For instance, I usually start in the uppermost corner and work my way down. Or, I do all the bathrooms first, then bedrooms, etc.
Don't forget the walls. So many germs, stains, dirt, etc. live on our walls. They are commonly overlooked when cleaning, and I know in my house the walls also have children's handprints all over them. You can use a simple dish soap combined with water to clean. Just be careful if you use a stronger cleaning product because they can soften the paint.
Clean the carpets. This is where most of your germs are lying in wait. We typically rent a carpet cleaner from the local grocery store; it costs less than $50 for use with cleaning products. If you don't have the time, this is a good time to find a carpet cleaning company with a "Spring Cleaning Special".
Reorganize! This can be your closet, your bookshelves, wherever there seems to be some clutter. You will be able to go through and see what you really need, and then clean the area out. Dust and germs are hiding in there!
Open those windows. We have all been stuck inside without much fresh air for the winter months. If it's not too cold, a couple of hours will do wonders in your home. This particularly beneficial in your bedroom, because opening the windows in the bedroom will reduce allergens and germs in the mattress.
Reward yourself when you're done. Order a pizza. Open a bottle of wine. Have friends/neighbors over. The feeling of accomplishment that you will receive by having an incredibly spring-cleaned home is great – celebrate it!
The following two tabs change content below.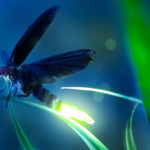 Sarah Dewbre
Sarah is a recruitment specialist at Promega and gets to help bring very talented individuals to an incredible organization. She is a Madison native, and received her undergraduate degree from UW-Madison in Psychology and her MBA from University of Phoenix. In her free time, she is typically running around after her three young children, cooking or watching football.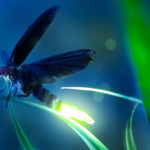 Latest posts by Sarah Dewbre (see all)