Do you count colonies on agar plates? Do you often need to average counts over a series of plates? The Promega Colony Counter app for iPhone® (3GS, 4S, and 5) and iPod® Touch (4th and 5th generation) allows you to take a picture of your plate, obtain a good first-guess count and refine it quickly by marking additional colonies and masking areas where the app may have over-counted.
The app is available for purchase for 3.99 USD from the iTunes store in North America and Europe.
The following two tabs change content below.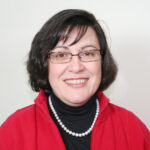 Michele earned her B.A. in biology at
Wesleyan College
in Macon, GA, and her PhD through the BCDB Program at
Emory University
in Atlanta, GA where she studied cell differentiation in the model system C. elegans. She taught on the faculty of Morningside University in Sioux City, IA, and continues to mentor science writers and teachers through volunteer activities. Michele supervises the digital marketing program group at Promega, leads the social media program and manages Promega Connections blog.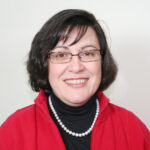 Latest posts by Michele Arduengo (see all)